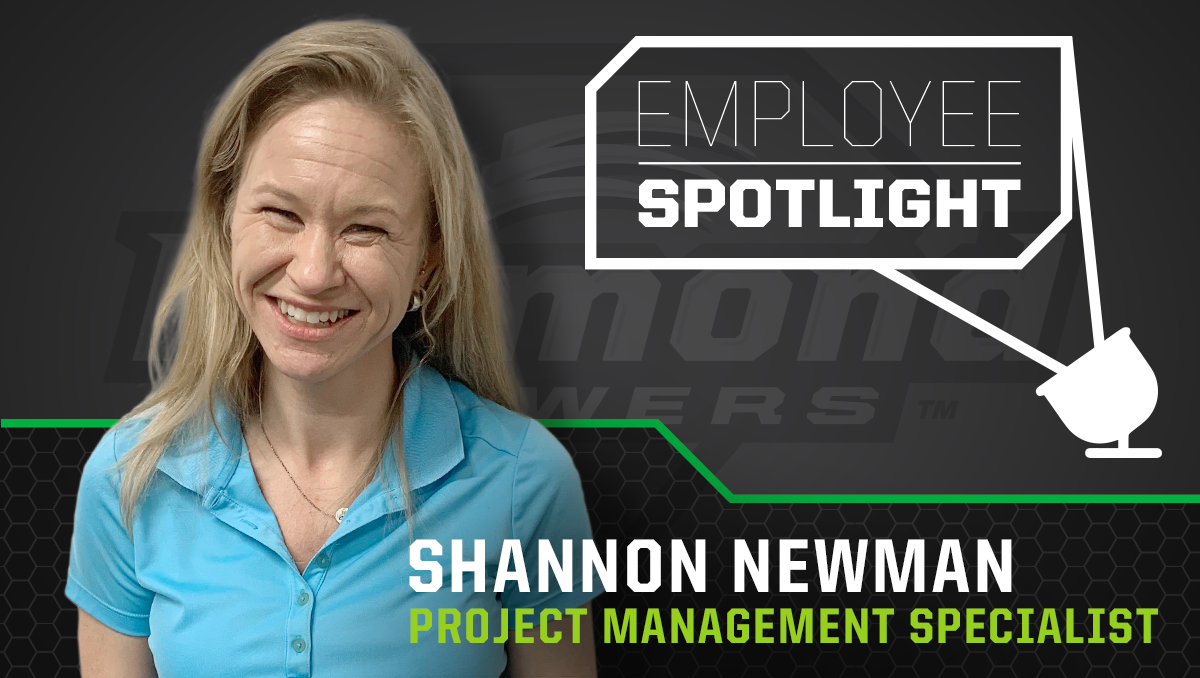 Shannon Newman, Product Management Specialist, is driven to succeed by setting a winning pace for Diamond Mowers.
SETTING A PACE
Shannon joined the Diamond team four years ago as a Design Engineer. Before she could dive into her first design project, Shannon transitioned into a Project Management role.
Shannon manages projects from beginning to end by making sure all the stakeholders are accounted for, and goals are met. This process isn't a sprint, it's a marathon. This philosophy is fitting as Shannon is a marathon runner. Having competed in 10 marathons, she is well versed in setting a pace and keeping on track.
LOVE OF ENGINEERING
Growing up on a farm in Michigan led to a love of engineering. Shannon changed her first tire at the age of 7, and hung out in her brothers' machine shops for hours watching them work, which all helped set the course for her career path.
Shannon's favorite projects have been working on the forestry attachments - as she grew up in the forests of Michigan. Shannon sees Diamond becoming a force to be reckoned with in the forestry industry, due to innovation and advancement.
26.2 MILES
If you are looking for Shannon outside of Diamond, you will find her training for her next marathon. Shannon competed in her 10th marathon in September and won the overall women's division. Her next race is in North Bend, WA where she will be racing down the side of a mountain.
Shannon is looking to get into the Ultra Marathons. These are marathons longer than the 26.2 miles and are typically on trails over various terrains. We wish Shannon the best of luck in her next race!
Want to be the best? Join the best!