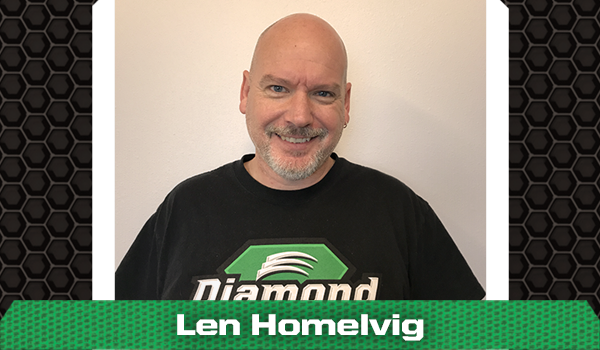 Diamond values its people and culture. A great example of an employee who has experienced this positive impact is Plant Manager, Len Homelvig.
What do you like most about your job?
I like the variety of people I get to work with, the challenges, and how rewarding it is to be able to help people and add value to their lives. I'm part of a positive culture and a growing company.


What words of wisdom do you have for current and future Diamond employees?
This is more than a job. The relationships you build are important because through relationships you can influence others – and that's what leadership is all about.
I'd tell future employees to expect to work hard, but you'll be rewarded for it and we'll have fun along the way.


What has working at Diamond meant to you?
It's literally been life changing. I've been allowed to do things in my personal life that I couldn't do before working at Diamond.
Aside from the financial benefit, it's been a better work-life balance. I've been able to focus on my family and help others both at and outside of work.


Demand Better. Demand Diamond. Contact Len Homelvig at LHomelvig@diamondmowers.com to learn more about Diamond and our culture.