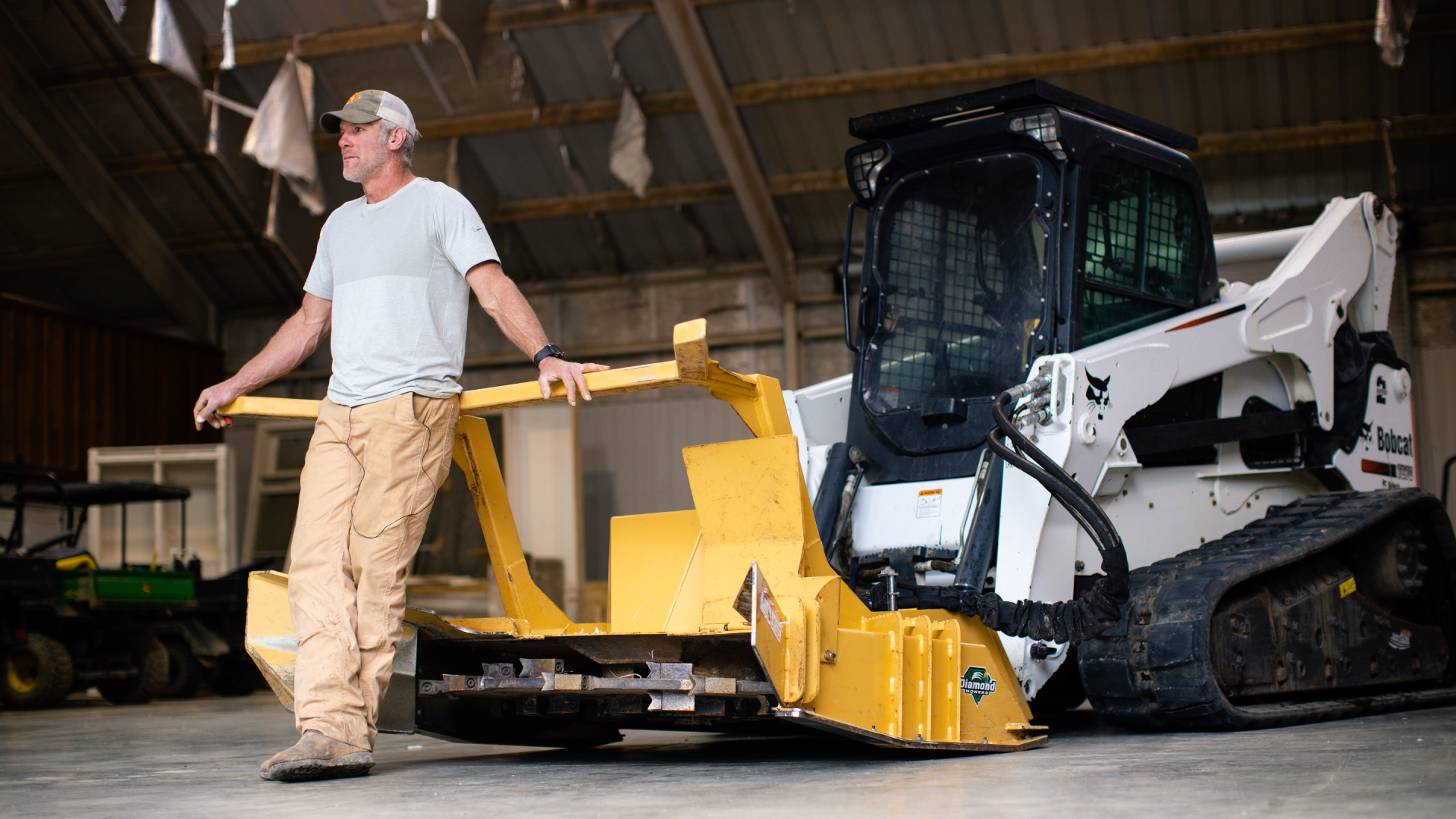 When I first received the call, I thought it was a hoax.
No, it wasn't Brett Favre himself, but it was his right-hand, land clearing man looking for a better way to get rid of over grown trees on Brett's property. What comes next is the same story we hear time and time again...
There is an enormous amount of land to clear
Using a shears is frustrating and time consuming
Burning is not an option
Now what?
We let them know I had not only one solution, but two tools that can help do the job quickly, effectively, and leave a great finish.
Fast forward a few weeks when we dropped off Diamond's Forestry Disc Mulcher and Rotary Mower in Mississippi - and the rest is history. Brett and his land clearing team have been using Diamond's mechanical solutions ever since.
We were fortunate enough to capture Brett's story here: