Controlling the growth of the Cedar population, dubbed the green glacier, is quickly becoming an issue for Great Plains ranches, farms, and grassland ecosystems.
Range professors, economist, and social scientists reported an overwhelmingly negative impact cedar and juniper trees are having on the Great Plains. The once utilized trees for shelterbelts are now taking over range land at an alarming rate.
It has been estimated that for a 640-acre section with one centrally located shelterbelt, roughly 350 volunteer trees are popping up in fence rows, under power lines, pastures, CRP, and other plains areas.
Invasive cedars have a variety of negative effects on a producer's land:
Rainfall Interception: More than 20% of rainfall diminishes due to the cedar canopy. This negatively effects soil temperature and moisture.
Water Consumption: Cedars can drink up to 30 gallons of water per day - water the native grasses need to stay alive.
Wildfire:

Cedars contain volatile oils that are very flammable under the right conditions. A burning red-cedar has the ability to spread embers over several hundreds of yards.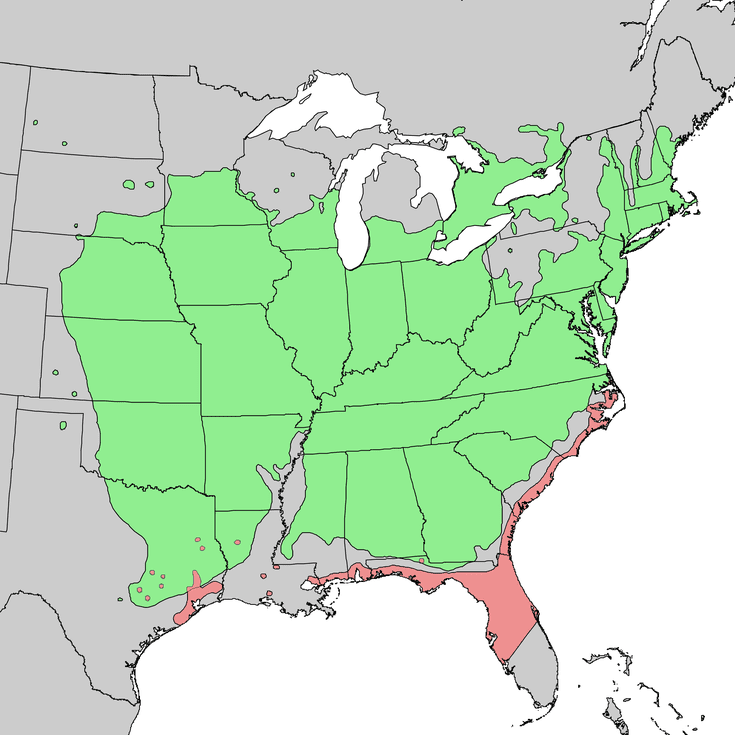 Natural distribution map for Juniperus virginiana var. virginiana (eastern redcedar) shown in green and Juniperus virginiana var. silicicola (southern redcedar) shown in red. (Elbert L. Little, Jr./U.S. Department of Agriculture, Forest Service/Wikimedia Commons)


How To Control The Green Glacier?

While controlled fires are fading out as forms of cedar control and, chemical treatments are too slow to keep up with the growth, mechanical control is taking a big step forward.
Cutting and mulching can effectively be done with a mechanical solution, such as Diamond's Skid-Steer Rotary Mower or Forestry Mulcher. Chemically treating mulched debris will further eliminate the number of seeds added to your soil.
The use of Diamond Boom Forestry or Rotary tractor attachments are also an efficient and effective solution. With Diamond's tractor-mounted boom arms extending 19 to 30-foot lengths, reaching over fence rows and under powerlines is not a problem.
Watch the Diamond Skid-Steer Forestry Mulcher in Action below: