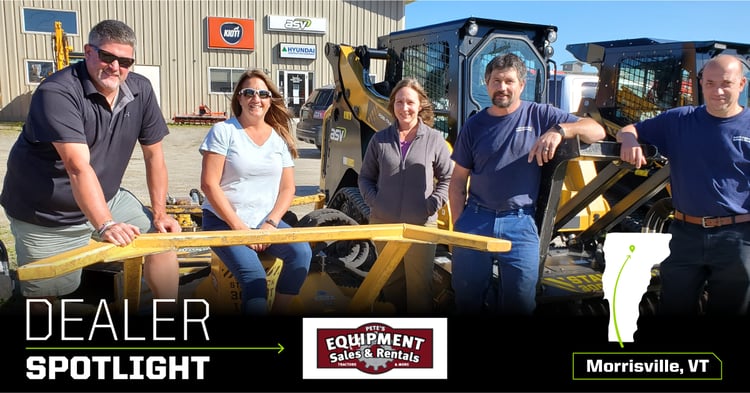 Pete's Equipment is a full-service dealer selling, servicing, and renting Diamond Mowers along with ASV, Hyundai Construction Equipment, Kioti tractors, and Metavic log loaders. They are located in north-central Vermont in a town called Morrisville.
How did Pete's Equipment get started with Diamond?
We got started with Diamond as a partner a few years back after a tradeshow experience. Our ASV representative at the time had a conversation with our current Diamond Mowers Regional Sales Manager, Rico Maddamma. Our ASV representative thought we (Pete's) had a lot to offer and that Diamond and Pete's Equipment would make a great team.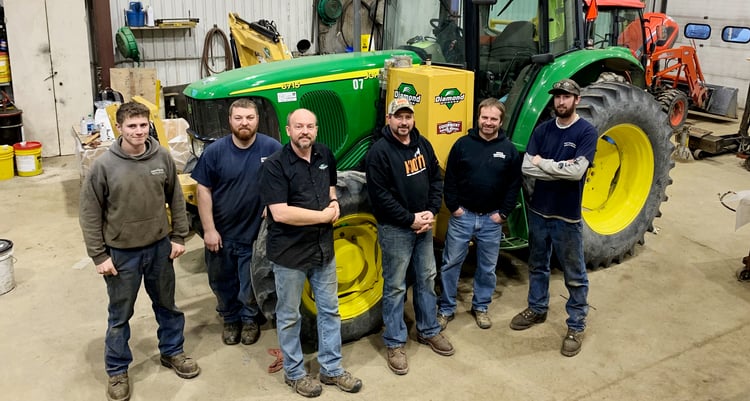 How has Diamond helped Pete's Equipment grow?
Diamond has enabled our business to grow significantly due to our relationships with municipalities with the roadside mowing business. We already had strong contacts with the towns before Diamond, but this gave us even more reasons to do business.
What has your experience been like with Diamond from a business standpoint?
Many municipalities and towns years ago bought Diamond Mowers, but with no dealership support in the area at the time. With the addition of the dealer partnership, sales are increasing, and the towns are happy to be able to visit a dealership if they need service or support.

We have also expanded our Compact Track Loader (CTL) market with the various skid-steer attachments Diamond offers. This addition has helped grow our market for land management attachments including Diamond's Skid-Steer Rotary Mower, Forestry Disc Mulcher, and Drum Mulcher. We have expanded our rental fleet options to be a top provider in the state. All of these Diamond attachments work great on the ASV product line.
What has working with Diamond been like for you?
Diamond's service to us as a dealer has been great! Whenever we have a question or if we run into an issue, there is always someone on the other end that is knowledgeable, helpful, and extremely prompt in getting things resolved. Diamond sent out a technical trainer who worked with and trained our crew on our first install. The attention to detail on assembly is top-notch!
Where do you see the future of your business heading in the next five years?
Pete's Equipment and Diamond together will continue to support towns with better methods for roadside mowing. At the beginning of this year, Diamond released a boom arm that allows a mower to mow closer to the tractor. This was a big deal as many of the Vermont roads are very narrow and allows the operator to keep the tractor in its travel lane. This is just one example of how well Diamond will work with its dealers to help customers.
As time goes on, Pete's Equipment will have more tractor and boom mower rental units available, as well as expanding our rental lineup of skid-steer attachments. With that, we will have a growing inventory of parts to better support Diamond products. The future with Diamond looks very bright and exciting!