Power Place has been a family-owned and operated business for over 35 years. Gus & Janice Ottoson opened Power Place in 1983 and strive to be the best Outdoor Power Equipment dealer in Northern New Jersey. They rented a small building in Rockaway, NJ, and took on manufactures like Toro and Redmax. In 2007 Gus & Janice's son Josh and daughter Sara joined the Power Place team. In 2009 Power Place acquired Haver's Lawn Mower in Whitehouse Station, NJ, and took on John Deere as a full-line commercial dealer. Power Place now maintains both of these locations today.
How did Power Place get started with Diamond?
In 2010 we hired a new sales manager who came from a dealership that represented Diamond Mowers. He convinced us that representing Diamond Mowers would not only help us sell more tractors, but it would also help our profits. It did not take much convincing. After taking on Diamond Mowers, we saw both our sales and profits increase exponentially.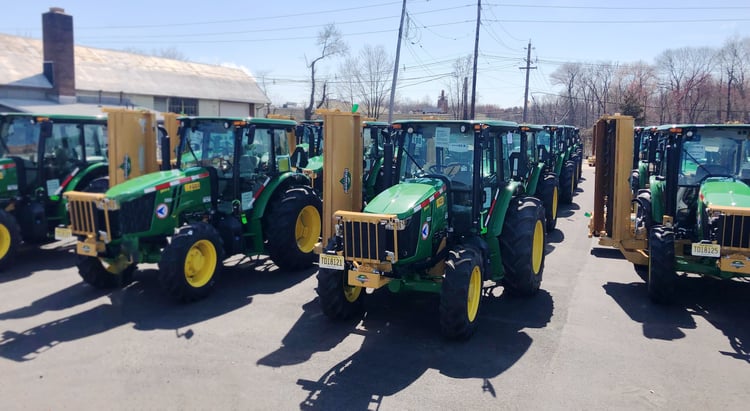 How has Diamond helped Power Place grow?
With Diamond Mowers dealer focused approach, we discovered early on that we did not just find a new supplier; we found a partner. Diamond Mowers understood that the more we succeeded, the more they succeeded. They take a hands-on approach with our business with direct contact from a Regional Sales Manager and factory direct support. We are never far from anything we may need.
What has your experience been like with Diamond from a business standpoint?
Diamond Mowers has been a true partner in our business. They understand our business but also listen to our specific needs. From quality product to world-class support, we know we have found a home with representing Diamond Mowers.
What has working with Diamond been like for you?
Whether it is our Service, Parts, or Sales department, Diamond Mowers has had the support we need. They have trained our Sales team with hands-on training at their facility in Sioux Falls and continue throughout the years in the field. They offer our Parts department stocking level recommendations based on units we have sold, which allow us to have parts on hand for our customers. Our Service teams always get a speedy response from Diamond's customer service team.
Where do you see the future of your business heading in the next five years?
We have seen unprecedented growth over the past five years and only see this trend continue over the next five years. With fewer small dealers around and an ever-increasing demand for superior product support, we see customers looking for us more. In 2019 we expanded our facility by 100% and had begun to increase our staff to support this growth.
In 2019 Power Place was awarded a state contract for John Deere tractors and Diamond Mowers. We have since facilitated the sale of over 150 tractors and over 300 Diamond Mowers to the New Jersey Department of Transportation. We look forward to the service & support these units will require in the years to come.