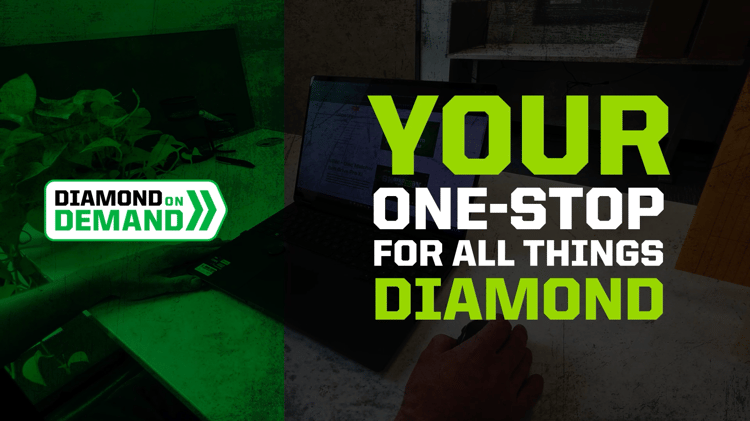 DEALER EXCLUSIVE



ONLINE PLATFORM OFFERS A ONE-STOP-SHOP FOR BRAND INFORMATION & RESOURCES
Diamond Mowers has launched a new online portal designed to provide dealers with everything they need to know about and sell Diamond Mowers' products and services all in one location. Available exclusively to the company's network of equipment dealers, Diamond on Demand dealer portal allows sales professionals to conveniently access everything from sales and marketing materials to product training, customer care resources, parts lists, and more.
"Being a great supplier is about more than just offering great tools. It's about partnership and providing support where and when it's needed," said Dan Stachel, executive vice president of Diamond Mowers. "That's the inspiration behind Diamond on Demand, where our valued dealers will find everything they need to make them experts on our products, services, and brand – all at their fingertips."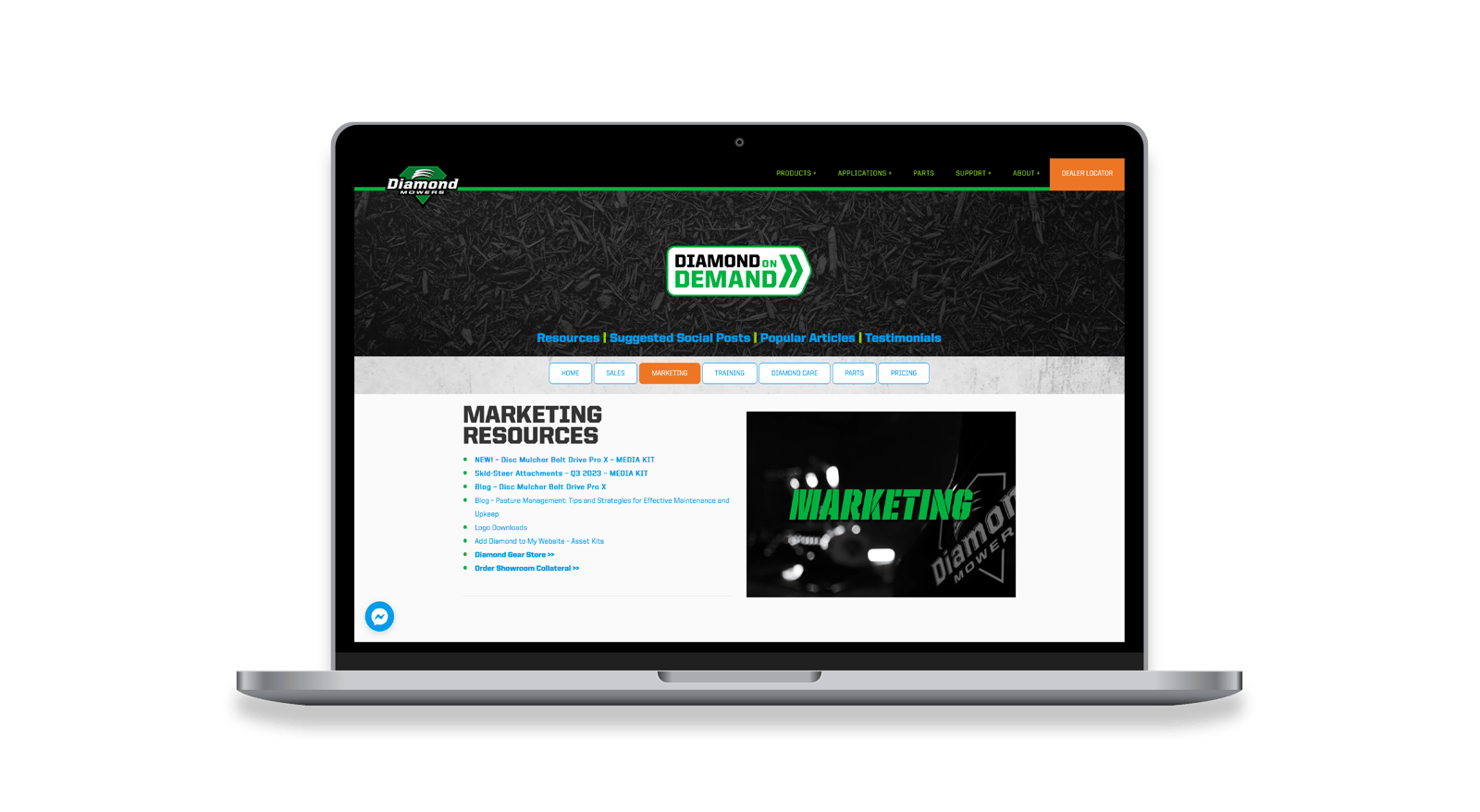 ONE-STOP-SHOP
Developed with dealers in mind and based on customer feedback, the easy-to-use portal provides a one-stop-shop for information and resources related to Diamond Mowers, including:
Company News – the latest updates and information from Diamond Mowers, such as new product announcements and enhancements, updated price lists, quarterly Diamond Pulse videos, and quick links for new dealers to get up and running successfully
Sales – up-to-date product brochures,

pricing lists,

equipment configurators, manuals, and other materials available for downloading, plus access to an online print store where dealers can order collateral materials in custom quantities and have them shipped directly to their showroom locations
Marketing – a robust library of resources ranging from downloadable logos, website kits, and branded gear to suggested content for use on dealers' social channels, along with blog articles and customer testimonials that can be customized and leveraged to educate and excite customers about the brand
Training – manuals, and videos covering product overviews, operational demonstrations, and service tips to help customers train and troubleshoot on-site

Diamond Care

– warranty terms, rates, registration, and claims documents, along with direct access to Diamond Care experts
Parts – recommended stock items, hardware reference sheets, and information on how to order parts
"At Diamond Mowers, we strive to build collaborative relationships and increased synergy with our customers," noted Stachel. "When developing this new portal, we spoke extensively with equipment dealers to better understand the information and resources they need to make their jobs easier and to help their teams feel comfortable and confident recommending our brand and products. Diamond on Demand is the direct outcome of those conversations and a prime example of our commitment to being the best partner in the industry."
DEALER EXCLUSIVE - REQUEST ACCESS
To request access to the Diamond on Demand portal, speak with your Diamond Mowers representative OR visit https://diamondmowers.com/portal/.

To learn how to become a Diamond Mowers dealer, go to diamondmowers.com/about/become-a-dealer. For more information about Diamond Mowers' products, visit diamondmowers.com.
---
Diamond Mowers offers a wide range of specialized cutting attachments compatible with most skid-steer, tractor, wheel loader, and excavator brands. For more information, visit www.diamondmowers.com.