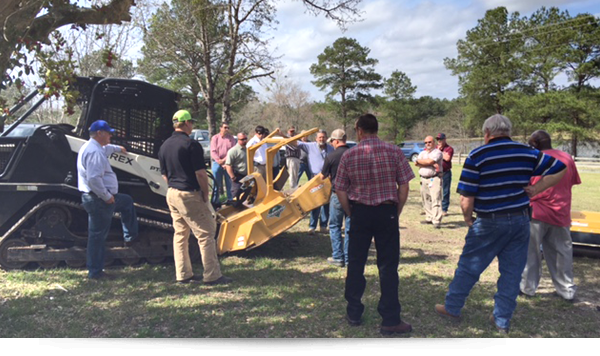 Over the past three years, Diamond Mowers has increased our investment in Dealer Training to align with our strategy that we are in the business business.
Our curriculum extends beyond traditional product features and benefits to include operational techniques, sales processes, application needs, and general market knowledge. Much of what we teach extends beyond our product line and can impact our dealers' business as a whole.
The purpose of our training isn't to make sure our dealers sell our product, but to ensure our dealers are successful. Our training enhances confidence and enthusiasm for our company, our people, and our products.
This confidence and enthusiasm results in higher sales. Another benefit our dealers yield from training is a reduction in customer issues and lower warranty costs. We have found that instilling knowledge in advance of the sale helps the overall customer experience and outcome.
We know that training employees costs time, money, and materials, which is why Diamond offers Dealer Training at no charge. If the dealer is willing to spend the time, we'll invest the money – and together we'll be successful.

Diamond currently offers three primary training programs for our contracted dealers:
Installation Training – To educate municipal dealer service staff on how to properly install Diamond products.
Municipal Dealer Training – To ensure municipal dealers are properly trained on products, sales practices, and equipment operations.
Skid-Steer Dealer Training – To ensure all skid-steer dealers are properly trained on products, sales practices, and equipment operations.

To learn more, or to participate in a training event, contact our Technical Trainer Neil Simons at NSimons@DiamondMowers.com.