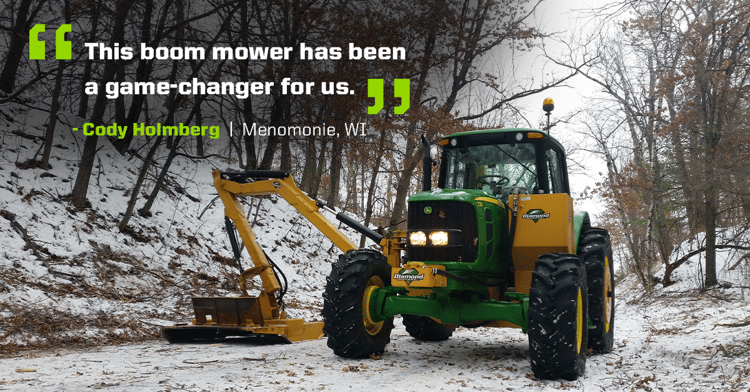 Diamond Mowers' customer, Cody Holmberg, shared his experience with Diamond's Tractor Boom Rotary Mower for vegetation management along roads and right-of-ways.
My name is Cody Holmberg, and I am a patrolman with the Township of Menomonie, WI. There are two employees for the township that manage nearly 70 miles of roads. I am beginning my seventh year with the township. Our primary duties consist of reconstructing town roads, patching holes, grading gravel roads, plowing snow, brush cutting, and mowing ditches.
A few years back the township purchased a brand new John Deere 7130 equipped with a Diamond Rear Cradle Boom Rotary Mower which has been easy to run and comfortable for all-day use.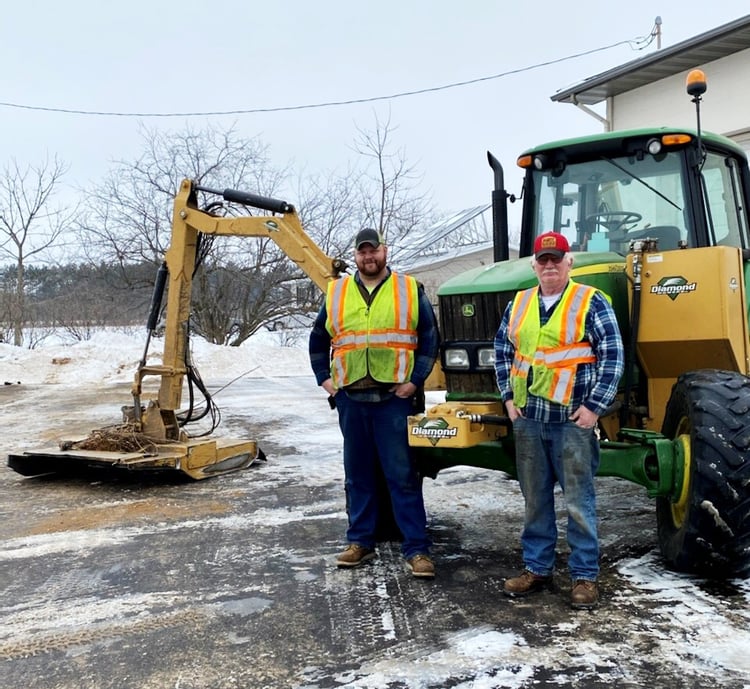 (L to R) Cody Holmberg and Jeff Sand - patrolman with the Township of Menomonie (WI).

This boom mower has been a game-changer for us. It truly helps us keep ditches and right-of-ways mowed.

It enables our township to:
Mow steep banks alongside the roads
Easily reach over and behind guardrails
Mow around road signs
Reaches up high to trim branches from overhanging trees quickly
During a wet season when we cannot get a tractor in the ditch to mow, this allows us to stay on the shoulder of the road and reach out above saturated soil to mow
When we are not plowing snow in the winter, we are cutting trees in roads' right-of-ways. After going through trees with a chainsaw to cut out larger trees, we bring the boom mower to cut and clear underbrush and small trees. This only takes minutes versus hours manually using a chainsaw to cut all the brush and drag it to our brush chipper for processing. We use the boom mower on everything from ash, sumac, birch, poplar, and maple trees.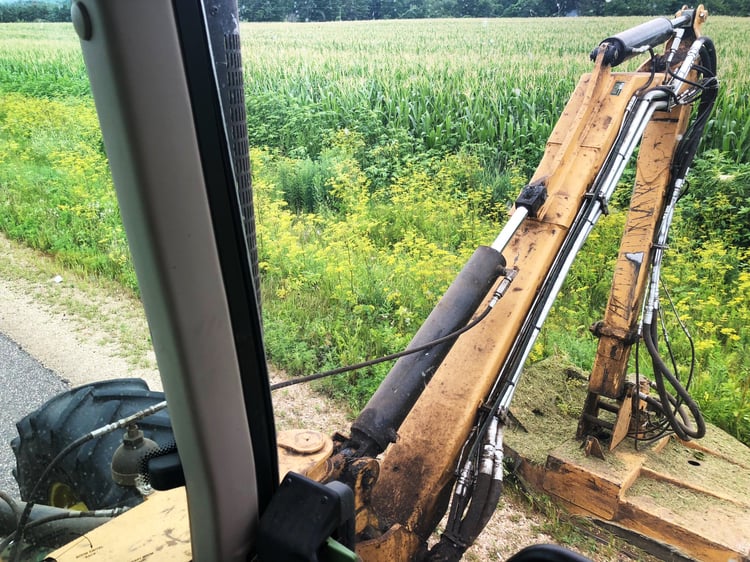 Diamond has been an outstanding company to work with; their customer service is second to none. Every time I have called for maintenance parts, their staff is friendly and knowledgeable and always willing to answer any questions. When I have ordered parts, Diamond is quick to get them packaged and shipped ASAP!
I have and will continue to recommend Diamond Mowers to anyone in the market for purchasing a tractor mower simply because of their products' durability, ease of use, and excellent customer service!