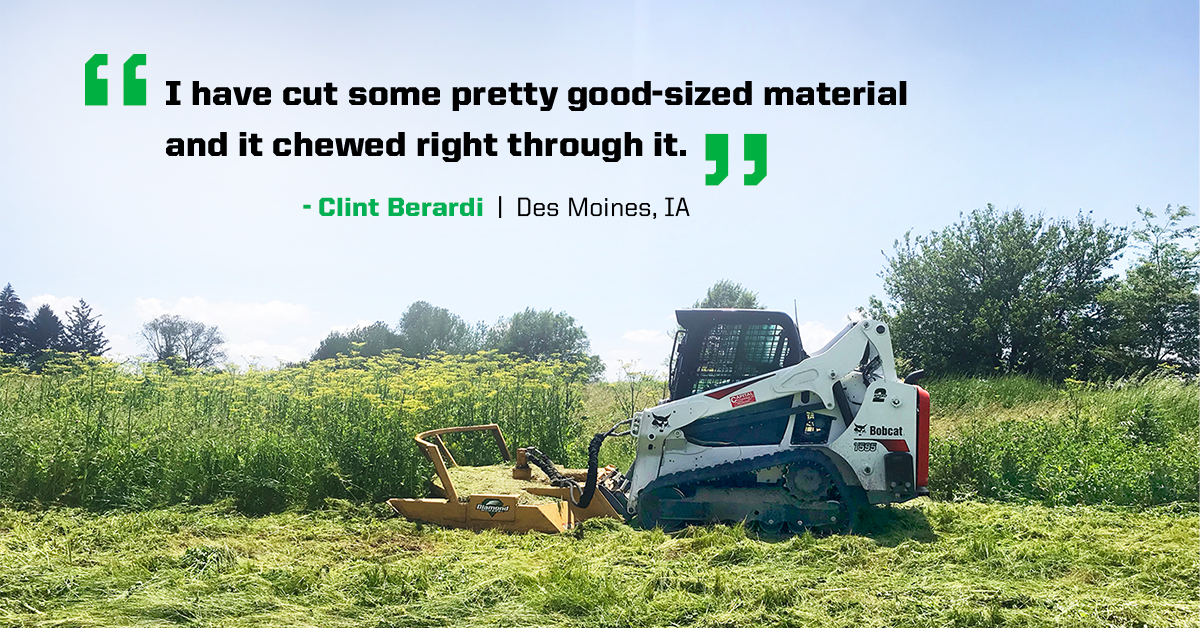 Diamond Mowers' customer, Clint Berardi in Des Moines, IA, shared his experience with Diamond's Skid-Steer Rotary Mower for land clearing and vegetation management.
My name is Clint Berardi and am located in Des Moines, IA. Our company is Land Management Resources, Inc. where I manage operations and business development.

I wanted to add a heavy-duty brush cutter to our attachments. I bought Diamond's Rotary Mower, lightly used, this winter with the intent of doing light land clearing, mowing, and brush mowing.

With our work done primarily on weekends and after hours, we can't afford downtime. I did my research online, and many people in the industry recommended Diamond Mowers for their reliability and well-built design.

The customer service has been great! I had some questions about flow and deck motors, so I contacted customer service and they were very helpful in getting my questions answered.

At this point, I'm really happy with the performance of the mower. It does better than I expected, and I have cut some pretty good-sized material and it chewed right through it.

---