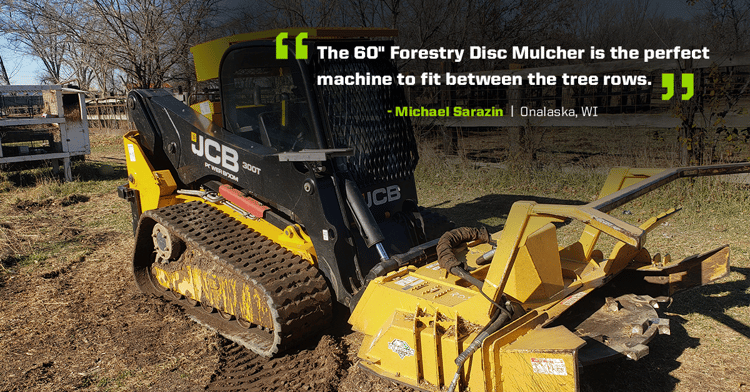 Diamond Mowers' customer, Michael Sarazin, shared his experience with Diamond's Skid-Steer Forestry Disc Mulcher for vegetation management.
My name is Michael Sarazin, and I'm from Onalaska, WI. My family has a 50-year-old pine stand that was completely taken over by bitter sweet vine. The vines were choking out and ruining the stand. The pines had pulped twice - 25 and 10 years ago.
I currently own the Diamond 60" Skid-Steer Forestry Disc Mulcher. The disc mulcher is the perfect machine to fit between the tree rows and made short work out of the old stumps I encountered.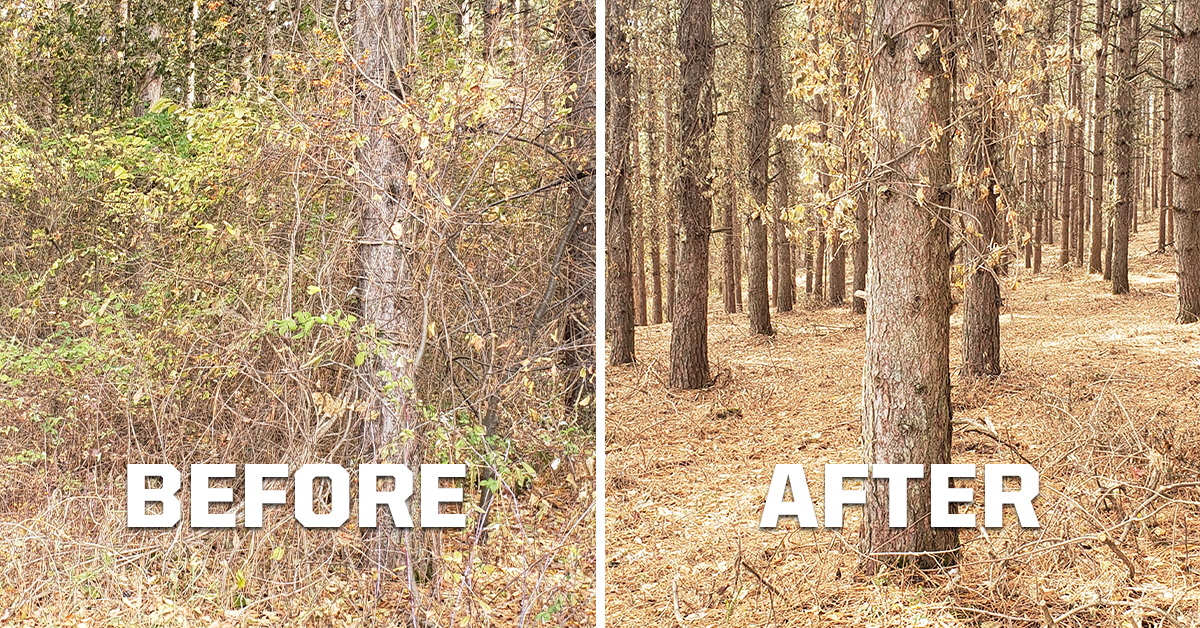 We removed bitter sweet vine, Russian olive, thorn bush, box elder, and Chinese elm trees to clean up the family land. These trees were no match for the Diamond Forestry Disc Mulcher. This mechanical removal of problem trees and brush allowed us to put down a chemical spray to control the invasive vine in the future.
I would definitely recommend this machine from Diamond to anyone looking for a solution to vegetation management. Diamond has been great to work with and has a knowledgeable staff. They are helpful every time I call with questions or need to order additional teeth.