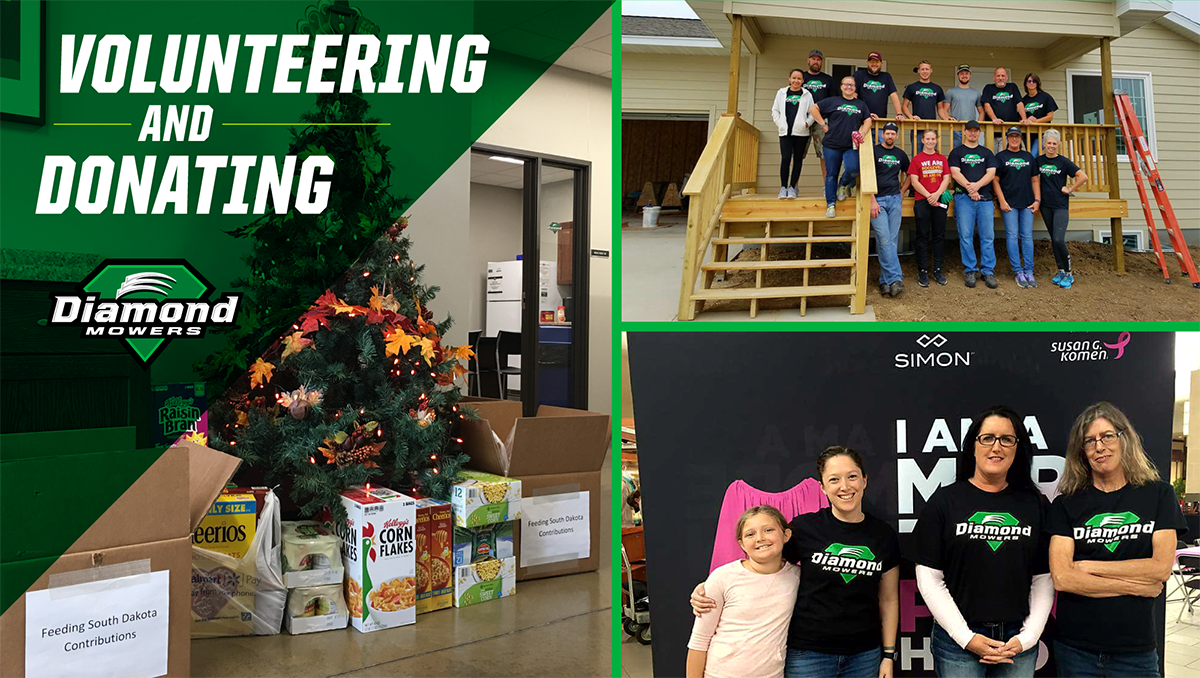 Diamond Mowers is committed to making a difference in the community by volunteering and donating in the Sioux Falls, SD area. An official company initiative was started in 2017 and has continued to expand and grow.

So far in 2017 Diamond has volunteered for, and donated to:
Susan G. Komen - More Than Pink at The Mall
Great Plains Zoo - Zoo Boo
Sioux Falls Habitat for Humanity
Feeding South Dakota
Being able to volunteer and make a difference is important to Diamond. It enables employees to participate in the community, help those in need, support an important cause, and show that Diamond cares.
"Volunteering is a new endeavor at Diamond this year, and the turnout has been amazing! Being able to get out in the community and make a difference is a wonderful thing", says Staci Ekeren, Volunteer Chair at Diamond.
Diamond is committed to volunteering and donating to great causes to help further improve people's lives and enrich the community.