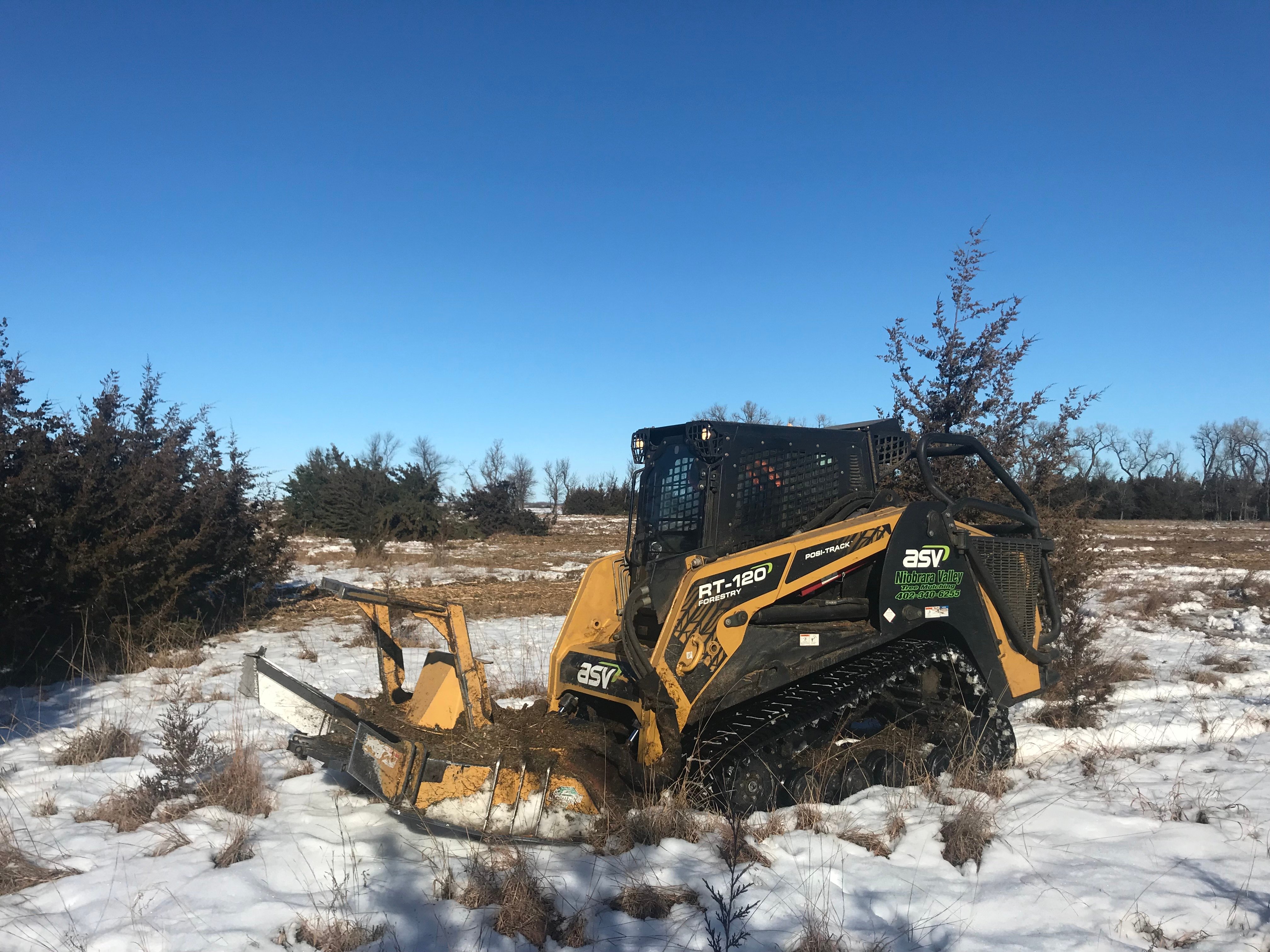 Mowing season is coming to an end for most North American operators. Prepare and protect your skid-steer for the winter by implementing proper maintenance.
Top items to keep in mind when heading into winter:
Change/Check all fluids and filters
Fuel system is checked out and fuel is conditioned
Battery is in good condition
Heating system and cab enclosure inspection
While there are many considerations to account for when getting your skid-steer ready for the winter, you need to consider the temperature range you will experience in your geographic area. This will impact your preparation process.
Oils
In colder climates, you may need to consider using a lighter viscosity oil in the crankcase to maintain the machine's performance. The same goes for the hydraulics. A lighter weight or a synthetic blend will allow for optimal performance.


Fuel
Pay special attention to the fuel system in the winter. A standard #2 fuel will not be able to handle the cold temperatures without adding a fuel treatment or blending it with a #1 diesel. Without the proper blend or conditioning, you could have your machine gel up, causing you unwanted downtime.


Battery
Make sure the battery is in good working condition. The winter will be more taxing on the battery as all the components are cold and making it harder to turn over and start. Performing a simple load test in the fall while prepping your loader is a quick and simple way to make sure your battery is good to go.


Cooling System
Make sure your cooling system is examined and the coolant can withstand the cold temperatures, and will not freeze.


Drive System
If you have a track machine make sure that you have adequate tread depth, and your undercarriage is in working order. If you have a wheeled machine, be sure to check your tire pressure and adjust accordingly.


Cab
Test the HVAC system (if your unit is equipped). Winter is an ideal time to inspect and replace the cab filters, and any missing/worn weather stripping that may cause heat to escape. Check the wiper blade and washer fluid as well.

Completing these maintenance steps in advance allows time for potential repairs and avoids the last-minute scramble to fix issues.
Once these tasks are complete, you will be ready to tackle any job that winter puts in front of you!
Order Genuine Diamond Parts online or call our Parts Team at 888-960-0361.