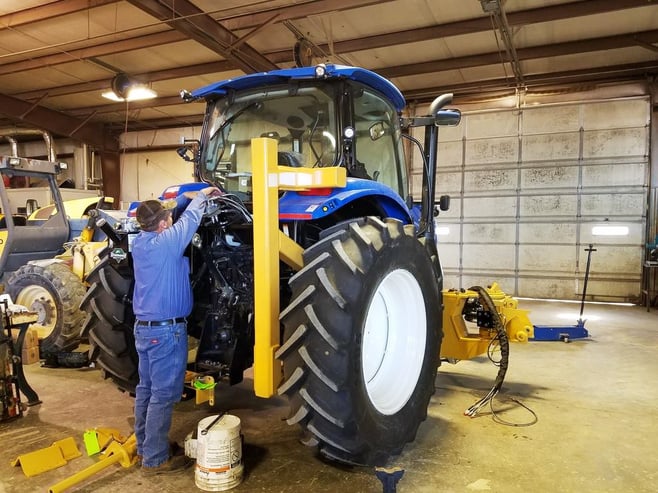 A Preventative Maintenance (PM) plan helps you stay on top of maintenance, repairs, and parts replacements so you can prevent equipment failures.
Inventory Equipment and Assets
Preventative Maintenance (PM) can be routinely completed on all equipment.
Document the make, model, serial number, unit number and equipment location for quick reference.
Document the equipment condition and its maintenance history.
Secure any maintenance documentation such as operator's manuals or service bulletins provided by the equipment manufacturer.
Organize this information into a spreadsheet, list, or computerized maintenance management software.
Create PM Schedules
Create a day-to-day, weekly, or annual list of tasks to capitalize on equipment downtime. Being prepared with preventative maintenance tasks will minimize overall downtime, unexpected repairs, and optimizes your workload capabilities.
Review the operator's manuals and parts books; these documents will identify the maintenance tasks for each piece of equipment.
Identify the best timeframes for PM tasks.
Create an easy to follow schedule based on the equipment type, use, and expected downtime.
Schedule larger PM tasks and repairs during times of the year when more natural downtime is expected.
Train Your Team
Prepare your team to properly maintain the equipment.
Identify and acquire critical tools, fluids, and equipment needed for your technicians and shop, as well as your machine operators.
Take advantage of training sessions. Equipment constantly evolves becoming more technically sophisticated and training will help your team stay at the forefront of these changes.
Train your operators and technicians, even if they aren't performing difficult PM tasks.
Assign Responsibility
Define who is responsible for various PM tasks and duties.
Create easy checklists for PM tasks with action taken (i.e. how much oil/grease added, tire air pressure before/after, etc.)
Monitor and record checklists daily, weekly, or as needed.
Document and track consumables and supplies usage (amount of oil, grease, etc.).
Assign PM schedules to your team.
Monitor, Analyze, & Improve
Conduct an analysis of PM programs to optimize repair and equipment costs, and minimize unexpected downtime.
Analyze equipment PM needs versus operating and maintenance costs to compare the cost of repairs, maintenance frequency, labor costs, and priority levels.
Identify your effective fleet size with enough units to meet your team's production demands.
Track unexpected equipment downtime and repair costs.
---
Preventative maintenance will prolong the life of your equipment, keep your operation running smoothly, and reduce overall maintenance costs. A recent study from Jones Lang Lasalle found that on average, preventative maintenance results in a 545% return on investment!
For common maintenance questions visit Tech Tips.