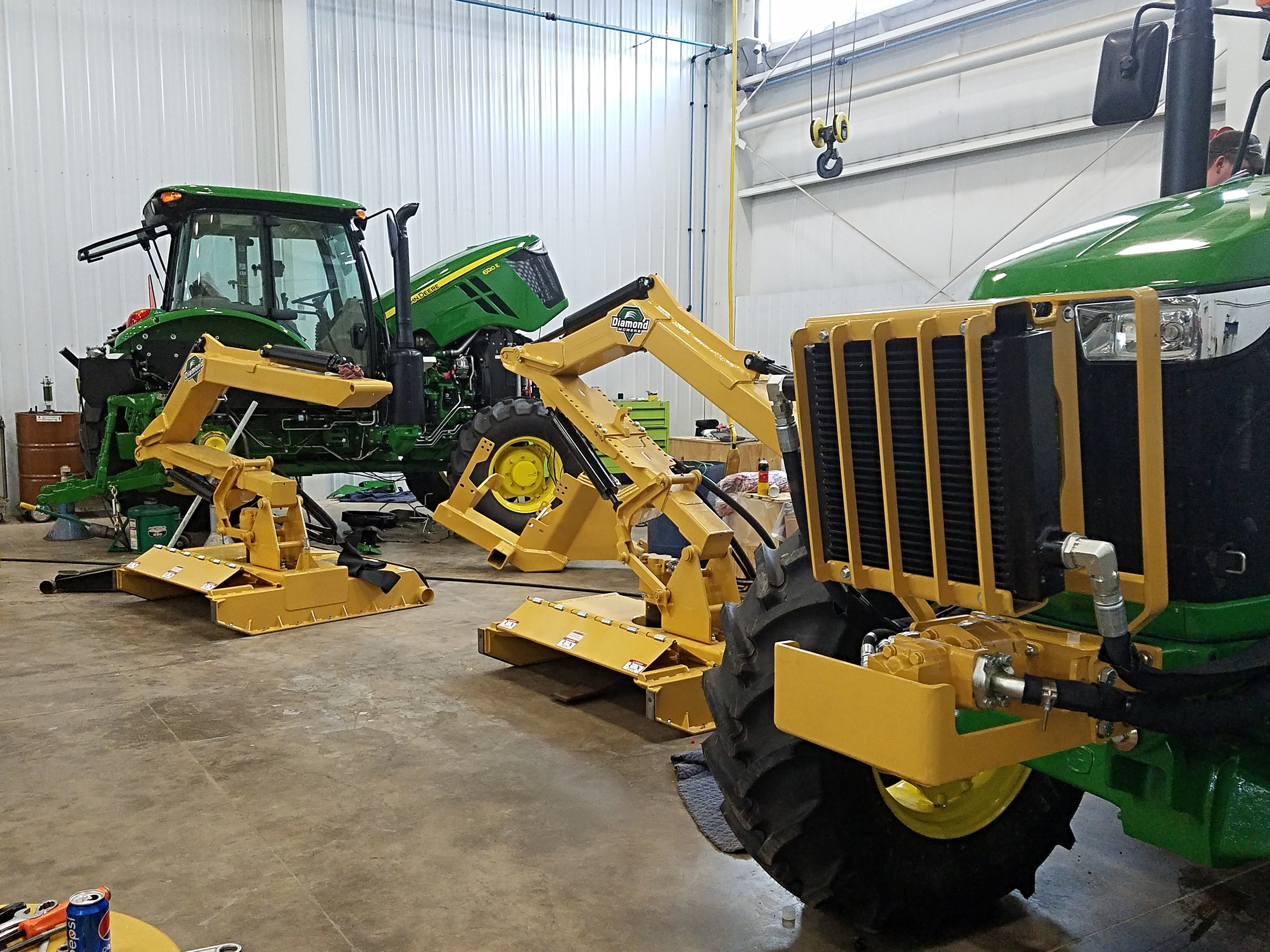 Wouldn't it be great if every manufacturer sent a representative to walk dealers and customers through maintenance, repair, and installation?
Diamond Mowers does just that by offering installation training to all contracted Diamond Mowers dealers to ensure service technicians are adequately prepared on proper installation and maintenance of Diamond's equipment. Installation training identifies efficiencies to maximize dealer profit, minimize warranty claims, and provide a product consistent with Diamond Mowers' standards.
Not only does Diamond provide a trainer with the first dealer mount to be installed at their location, we provide continuous support and a re-certification training every 3 to 4 years.
During re-certification training, dealers review process, learn about new products, components, installation techniques, and answer questions on maintenance, parts or warranty procedures.
At Diamond Mowers, we are committed to making our dealers successful. We understand that training is an important part of continually bettering the relationship with our dealers, our customers, and supports our goal Demand Brilliance.
To learn more about proper maintenance and technical resources visit Tech Tips.