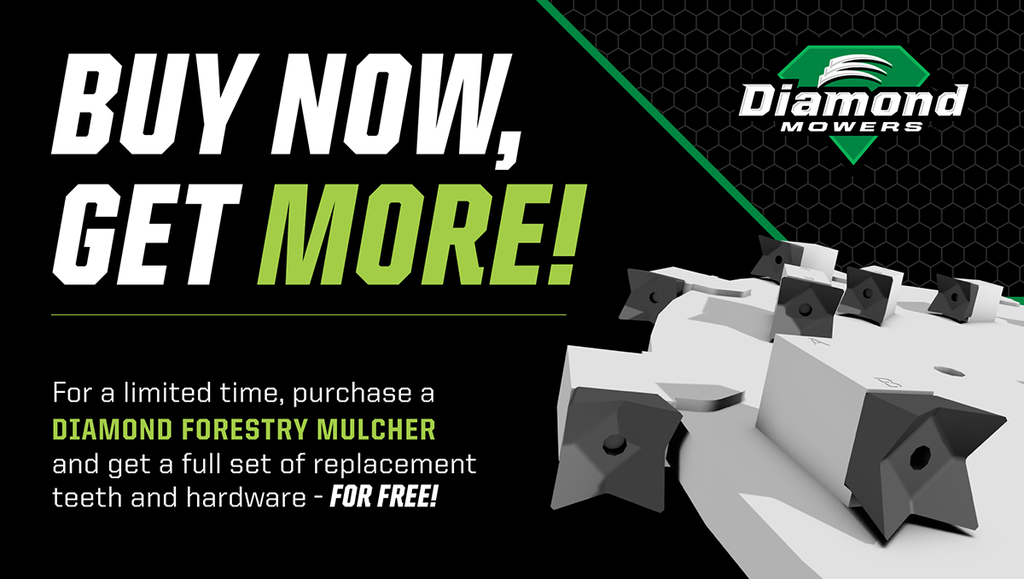 Diamond Mowers is offering a full set of replacement teeth for FREE with every Skid-Steer Forestry Mulcher purchase now through December 31, 2017.
The free teeth offer includes a 50-piece tooth kit and hardware. That's a $1,219 value!


Proper sharpening and maintenance of forestry teeth is critical for optimal performance.
Operating with dull teeth can result in a greater fuel consumption rate and reduce productivity.
For questions on forestry teeth maintenance, view the Forestry Teeth FAQs.