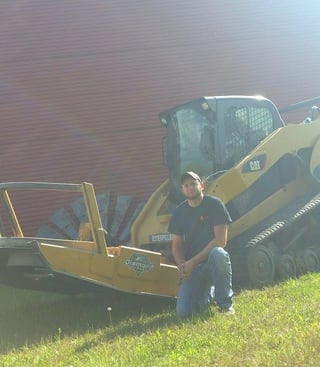 Customer Testimonial: Greg Meyer | MTS Tree Service

Tell us about yourself?
My name is Greg Meyer. I am from Royal, NE and I own and operate MTS Tree Service. We specialize in pasture reclamation of invasive species of cedars and hardwood trees.
What's been your experience with Diamond?
My experience with Diamond's products has been greatly satisfying. It's a high-quality product that handles repeated abuse in some of the roughest conditions imaginable. Warranty and Service have been far above excellent, and it's always a joy to hear from the Diamond team. I cannot say enough about every Diamond employee I've talked to. They've treated me well, answered every question, and got me every part I've needed. I have genuine satisfaction for a great product.
Would you recommend Diamond?
I highly recommend Diamond to others. In my opinion, everyone has a use for one! With the great customer service and support backing a product that speaks for itself, there's no question why anyone wouldn't turn to Diamond for their products.
What I like most about Diamond is their ingenuity of creating a product that keeps me and my customers happy. I love my mowers and the work I accomplish with them!
To learn more about our Skid-Steer Attachments visit: http://diamondmowers.com/pages/skid-steer-attachments