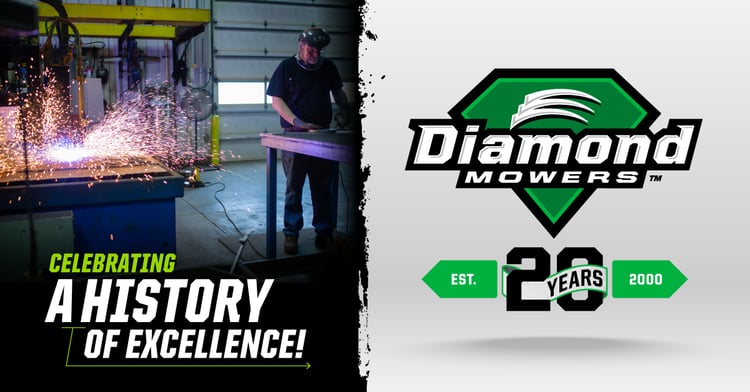 As a USA-based company and leading manufacturer of industrial mowing equipment, Diamond Mowers is proud to be celebrating its 20th anniversary of serving its customers and supporting their dealers!
HOW IT BEGAN -

Every great solution begins with a problem.
In the 1990s, the Doyle family was operating a successful dealership in the industrial mowing industry. As time progressed, the Doyle family was no longer satisfied with the quality of the product or the customer service they were receiving as a dealer. Inspired to change the status quo and with a background in sales, the Doyle's started Diamond Mowers – a mower equipment manufacturing company like no other. The company was created to provide exceptional quality, value, and service to its customers.
Diamond Mowers started small, with a much more limited product line than what is offered today. Some of the first products manufactured were focused around tractor attachments such as the rotary and flail mowers, offered in different configurations.
With keeping a focus on what customers were looking for to complete small and large-scale brush clearing operations, Diamond Mowers expanded its product line and entered the skid-steer and excavator attachment markets in 2013.
In 2017 Diamond was included in the Inc. 5000 as one of the country's fastest-growing privately held companies.

WHAT SETS DIAMOND MOWERS APART
CUSTOMER SERVICE
The foundation of Diamond Mowers has always been customer service and doing the right thing. Diamond Mowers is committed to providing exceptional customer service every step of the way. While some businesses see customer service as an expense, Diamond sees it as an opportunity. They are constantly working to improve processes to give each customer a more efficient and enjoyable experience.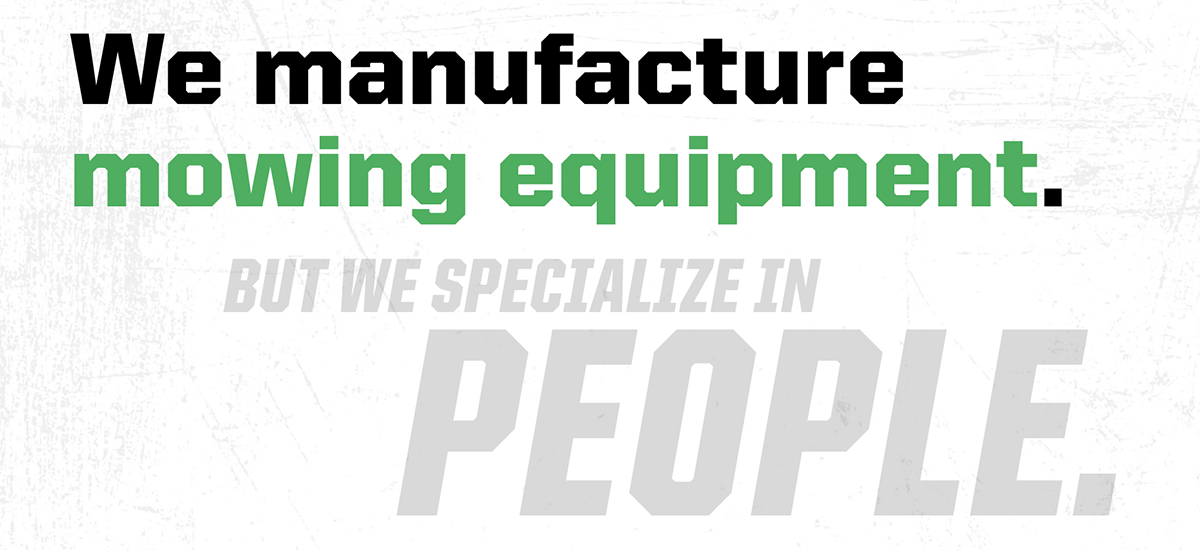 FOCUS ON PEOPLE
Diamond manufactures mowing and mulching equipment but strives to specialize in people. The company puts their beliefs in keeping people at the center by:
Ensuring safety is number one in all we do.
Embrace our roots. The Midwestern work ethic is real. We set standards for efficiency, honesty, and dedication.
Teamwork is essential, and every employee is a key team member. We are focused on the same goal and hold each other accountable.
We expect excellence and to have excellence starts with training our people to understand that the excellent way to do the job is the only way to do the job.
OUR DEALERS
With over 350 dealership locations, Diamond dealers are partners in our success and hold a special place in our hearts. We invest in helping them succeed because we understand that our success depends on their success. That is why we do everything we can to support them and the Diamond customers they serve.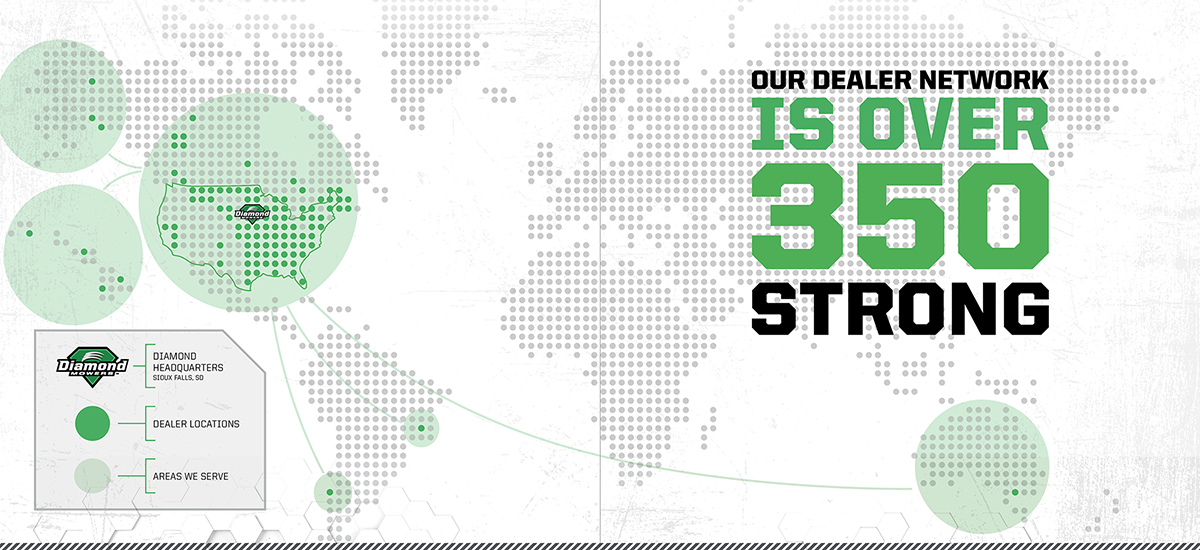 Thank you to our incredible employees, who work hard and strive every day towards continuous improvement, our dealer partners, and our customers. You all have influenced and shaped Diamond Mowers into the company it is today.