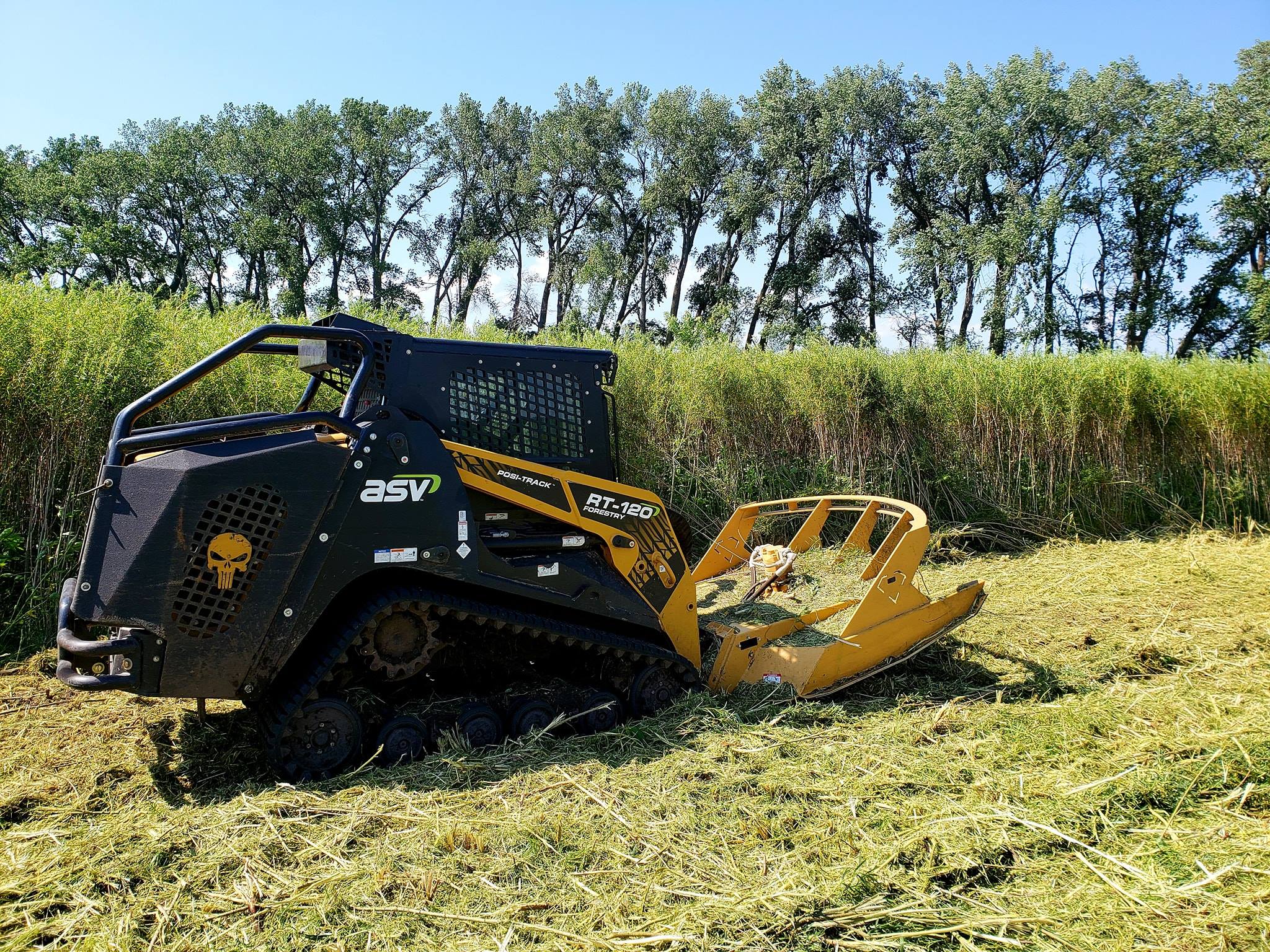 The Siberian Elm, also known as a Chinese Elm, is native to eastern Asia and was introduce to the United States in the 1860s to be used for its fast growth and hardiness. It commonly functions as a shelter belt or windbreak tree. It is now recognized in areas across the United States as an invasive plant.
What To Look For
Small to medium size tree and bushy
Grows up to 30-70 feet tall with trunks up to 32" in diameter
Leaves are less than 3" long and are dark green in color
Produces green-like flowers without petals in the Spring. These flowers appear in tight clusters of 2-5 blossoms.
Fruit from the tree appears flat and circular. These also appear in clusters that are tan in color. Each fruit contains a single seed.
Where It Can Be Found
Disturbed soil in areas such as pastures or meadows
It can grow in poor soil and with low moisture
Commonly seen near road-sides and on prairies
It is drought and cold resistant, which allows it to grow in areas other trees cannot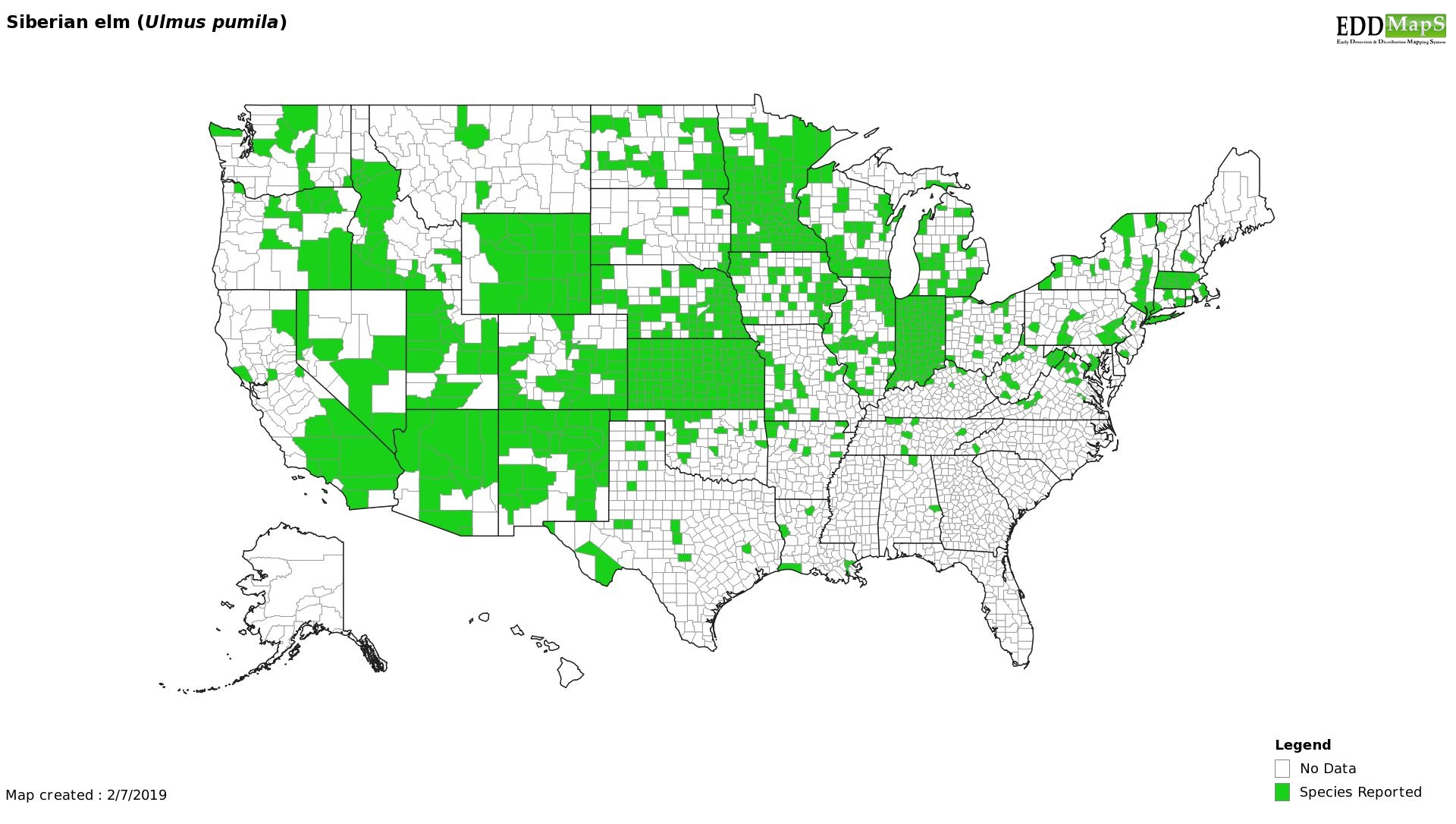 Map of Siberian Elm territory in the US. (Courtesy of https://www.eddmaps.org)
Threats
The large amount of seeds each tree produces can be easily spread by the wind, which allows it to spread quickly.
Since it can spread quickly, it can take over a disturbed prairie in as little as a few years, if it is not maintained.
It forms dense thickets and disturbs native vegetation. This can reduce vegetation for livestock and wild animals.
Solution
Vegetation management is required to eliminate this invasive species. Using a mechanical solution, such as Diamond's Skid-Steer Rotary Mower or Forestry Mulcher, is fast, efficient, and extremely effective.


Watch the Diamond Skid-Steer Forestry Disc Mulcher in Action below: