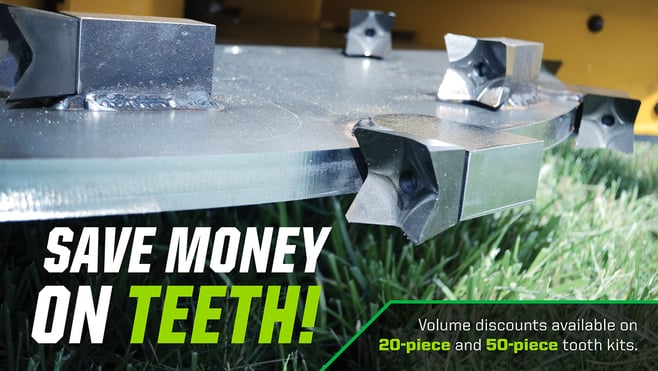 Volume Discount on Forestry Teeth!
Diamond Mowers offers a volume discount on 20-piece and 50-piece Forestry Tooth Kits. Our Forestry Teeth are compatible with Skid-Steer, Boom, and Excavator Attachments.
Skid-Steer Forestry Mulcher - Tooth Maintenance
For any questions or assistance feel free to contact the Diamond Parts Team at parts@diamondmowers.com or (888) 960-0361.