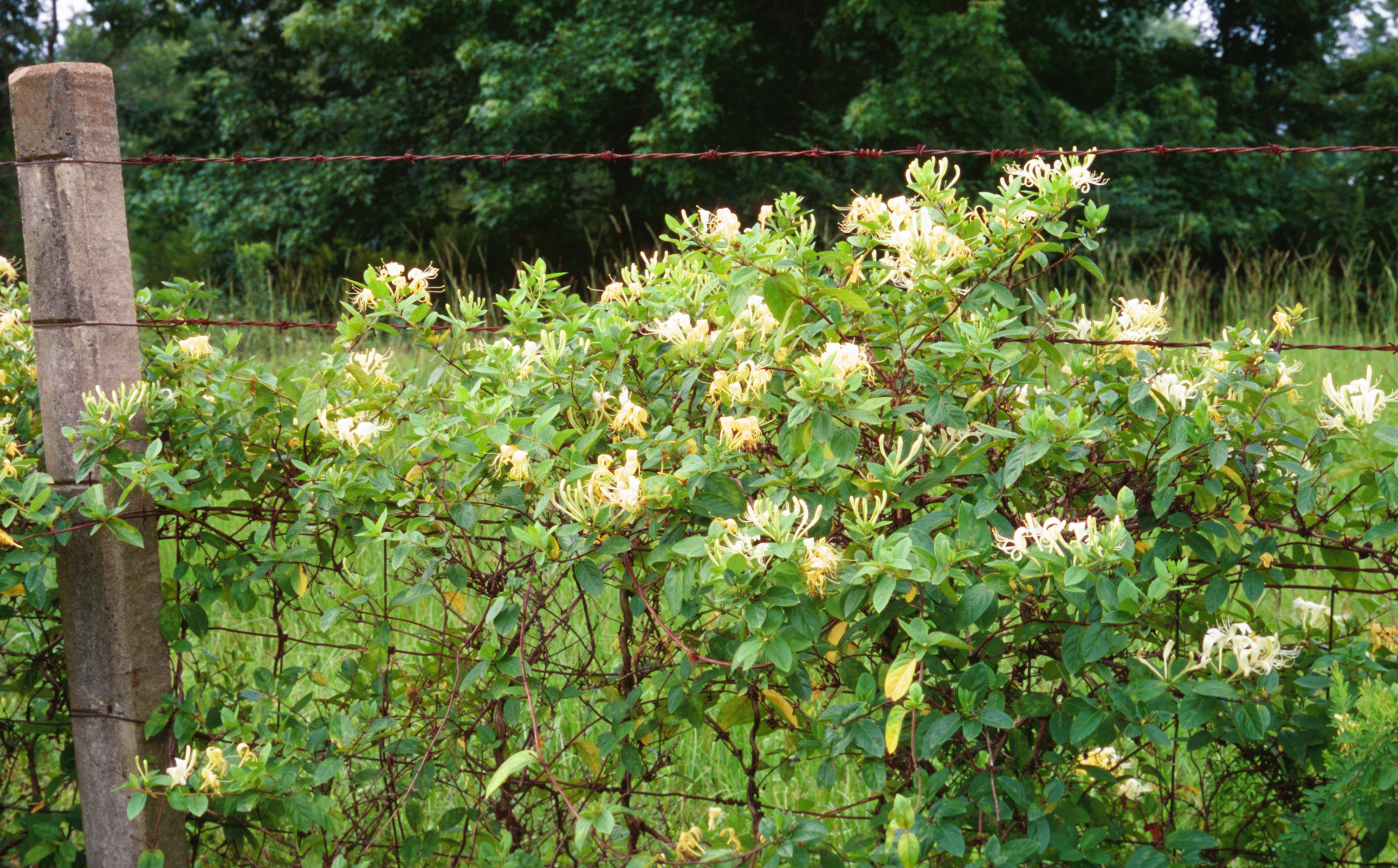 Lonicera japonica, also known as Japanese honeysuckle and golden-and-silver honeysuckle, is a species of honeysuckle native to eastern Asia including China, Japan, and Korea. It was introduced to Florida in 1875 as an ornamental plant used in landscaping.
Beauty
The Japanese honeysuckle has viny shrubs with showy, fragrant flowers that are used for shrub borders, groupings, or mass plantings. Highway designers, wildlife managers, and landscapers use honeysuckle for a variety of reasons, not limited to but include fragrant and beautiful flowers, fast growth, erosion control, and its ability to stabilize banks.
Invader
Although beautiful with a sweet fragrance the Japanese honeysuckle is a noxious vine that engulfs shrubs and small trees, causing them to collapse. It is an opportunistic invader who suffocates other native plants by shading plants and robbing the soil of nutrients.
The Japanese honeysuckle spreads in a variety of ways:
Easy rooting where stems contact the ground
Birds consume the black berry fruit and disperse the seeds
Tempts deer, rabbits, and other wildlife with edible flowers with sweet-tasting nectar
EDDMapS. 2019. Early Detection & Distribution Mapping System. The University of Georgia - Center for Invasive Species and Ecosystem Health. Available online at http://www.eddmaps.org/
Management
This invasive species is in the majority of countries, and has quickly invaded most states in the United States. There are no known biological agents for Japanese honeysuckle. The most effective method is cutting the plant within 5-10cm of the ground and then applying glyphosate immediately after cutting. Diamond Mowers' Rotary Mower offers an excellent mechanical solution to taming this invader.
---
Watch the Diamond Skid-Steer Rotary Mower in Action: