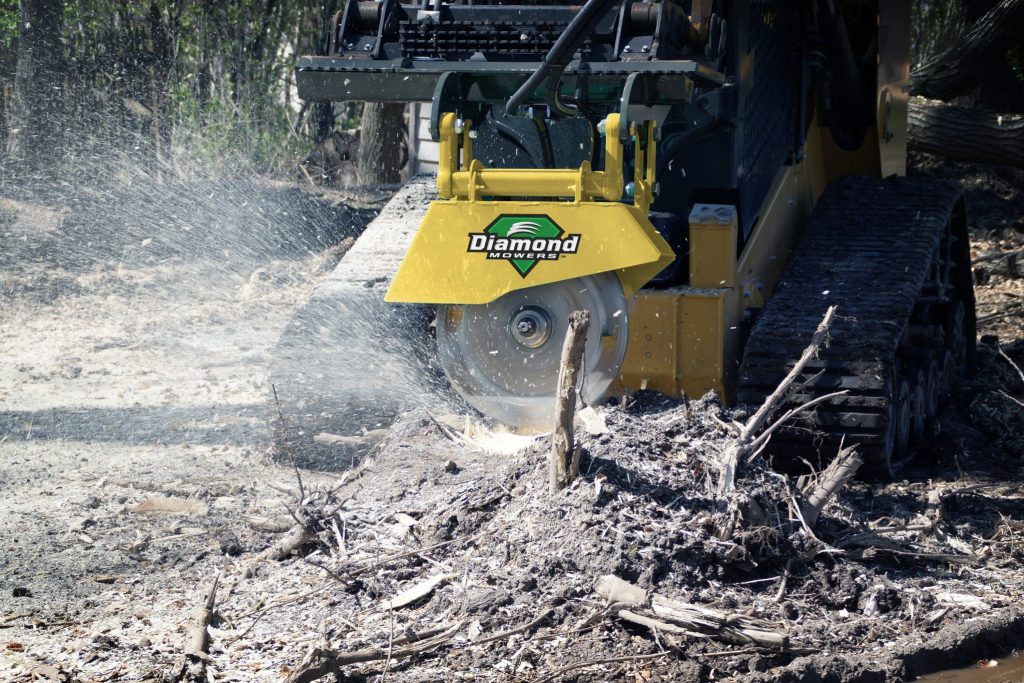 Do you find yourself coming across trees that need to be removed, leaving unsightly stumps, and faced with the decision of renting or buying a stump grinder?
Renting
Renting can be a great way to decide what is right for you, and your business. This also can be a way for you to research different makes, models, and styles, giving you a chance to operate the dedicated units and the attachments to compare performance.
Rental costs can vary significantly - anywhere from $175/day for an attachment unit, to $450/day for a dedicated unit of similar size.


Buying
If you remove tree stumps frequently, you should think of adding a stump grinder to your equipment arsenal. Stump grinders come in many shapes and sizes, with a wide range of prices. Stump grinders can vary from a small unit with a gas motor able to cut smaller stumps, to a large dedicated unit to grind large stumps. The large dedicated units come with a healthy price tag of upwards of $85,000.
Another option to consider is an attachment style stump grinder. These grinders attach to a skid-steer or tractor, giving you the opportunity to capitalize on your investment.
With the attachment style, you may sacrifice the ease of getting into smaller spaces easily, but they come with a much smaller price tag running between $5,000 and $17,000.
Dedicated Stump Grinder
Pros
Narrow - able to fit through a gate and get into backyards
Will not tie up another machine to use
Turf-friendly
Cons
Expensive
Can only perform one function on a job site
Added power unit to maintain

Attachment Stump Grinder
Pros
Uses existing asset, such as a skid-steer or tractor
Cost-effective
Easy to attach and transfer to different machines
Cons
May not get into tight spaces
Ties up equipment that could be used elsewhere
Heavy, and can damage turf
Diamond Mowers Stump Grinders provide a solution for removing tree stumps. Available in high and low flow, these attachments are simple, strong, and cost-effective solutions.