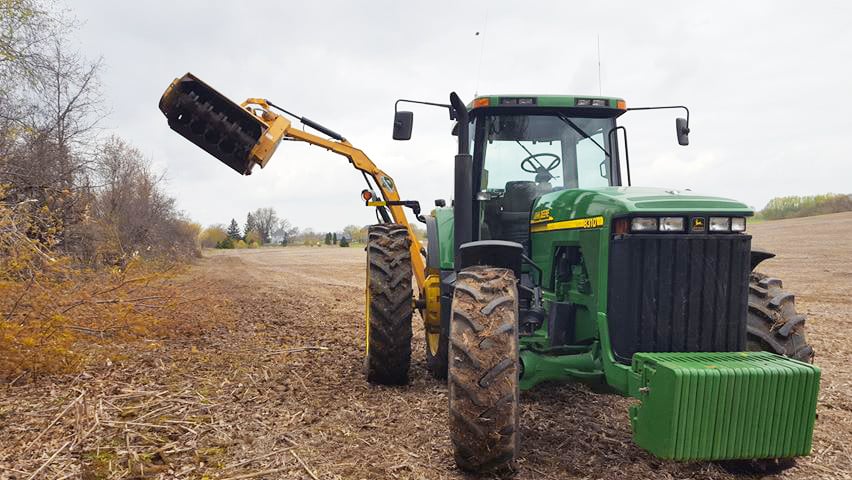 Recently, Kyle Ter Beest reached out to us to share how his new Diamond Mowers 3-Pt Hitch Flail Mower has helped with maintaining his family's farm.
Tell us who you are and where you are from.
My name is Kyle Ter Beest. I am co-owner of Ter Beest Farms in Markesan, WI.


How do you use your Diamond attachment on the farm?
We wanted to start cleaning up a lot of our overgrown fence lines on all of our farms, but I was tired of the inefficiency of having a lot of [hired] guys and practically getting nowhere. I honestly had no idea where to start or what to invest.
I started looking into easier and more efficient options. After a lot of research of different attachments and different brands, I found that the Diamond Mower, in my opinion, was the best built and most efficient option.


What has your experience been like with Diamond?
I haven't had a lot of experience with customer research, but when I was looking into prices on attachment and parts, the sales team I talked to were very kind and helpful. We ended up purchasing a 3-Pt Hitch Boom Flail Mower from Diamond Mowers.


What do you like most about your Diamond attachment?
What I like about my Diamond flail mower is the simplicity of the design, ease of hooking and unhooking [from our tractor], and the guaranteed 72-hour shipping of parts. Oh, and the very VERY detailed owner's manual and parts book.
---