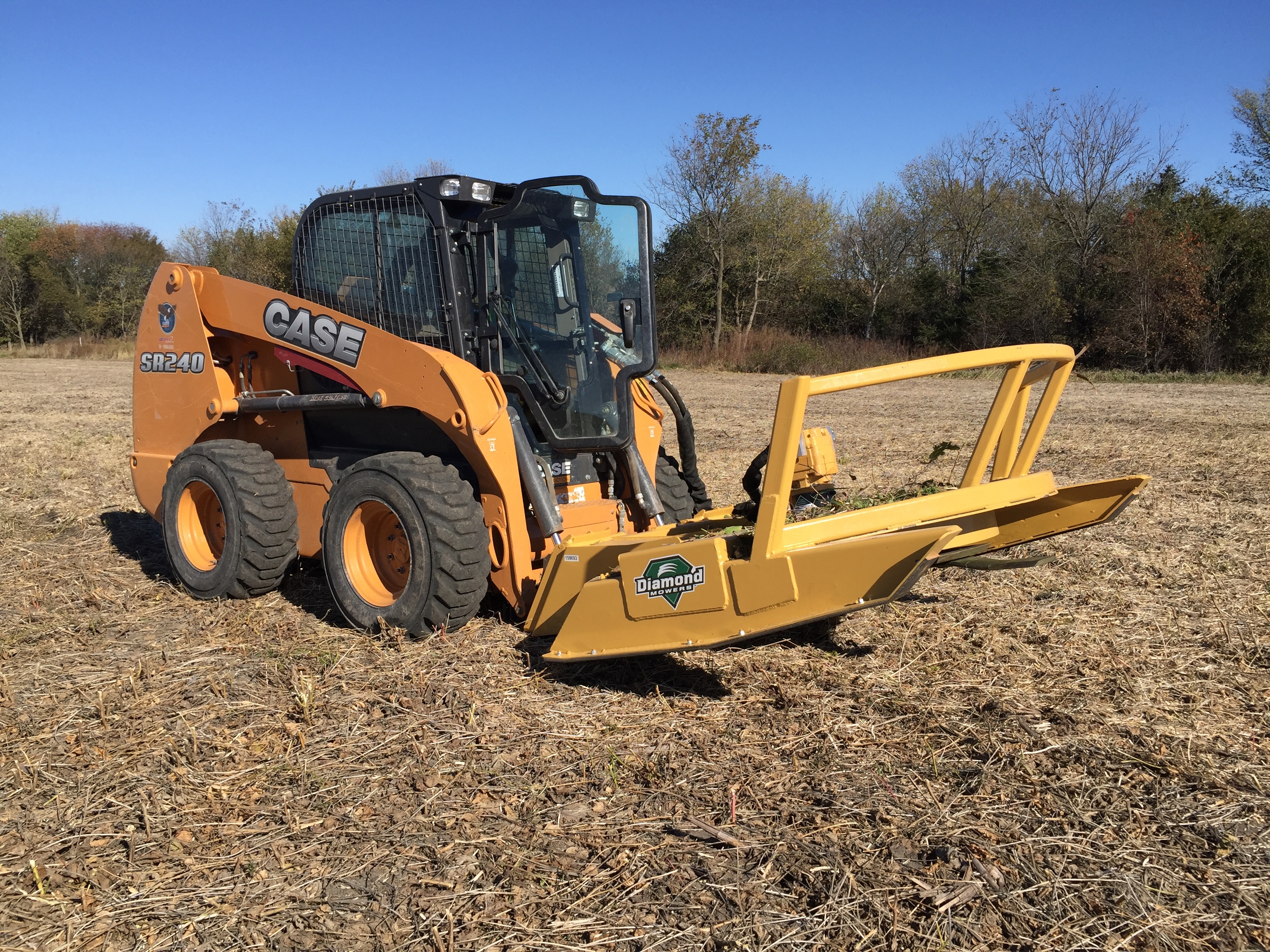 Diamond Mowers customer, Luke Terry, Owner of Custom Forestry Applications, LLC in Robinson, KS wrote us to share his experience with his skid-steer rotary mower for vegetation management and firebreak creation.
My name is Luke Terry and I'm the Owner of Custom Forestry Applications, LLC in Robinson, KS. We are in our 10th year in business and primarily work for state wildlife agencies and private landowners throughout KS, NE, IA, and MO.

I purchased my Diamond mower about a year ago to pair with a CASE skid-steer. My primary goal was to focus on assisting landowners with smaller diameter and height brush and tree projects.

"MY DIAMOND MAKES WORK THAT USED TO BE BACK-BREAKING, SEEM LIKE A BREEZE."

Our Diamond keeps operating costs low so we can pass the savings onto the customer. The mower is used to create firebreaks in grassland and woodland settings, develop trails, trim trees over agricultural fields, and many other practical uses. My Diamond makes work that used to be back-breaking, seem like a breeze.

Controlling invasive species can be a constant battle due to the rapid growth compared to many native species. The most common species in our area include Bush Honeysuckle, Autumn Olive, Callery Pear, and Eastern Red Cedar.

We used to turn down brush and small tree jobs, or refer the customer to another contractor - not anymore!

I called several companies who sold similar heavy-duty brush mowers and found the folks at Diamond to be the best. They answered all of my questions and followed up several times. Although I didn't purchase the mower directly from Diamond, I was really impressed with the knowledge of the local dealer. You could tell Diamond works with their dealers to equip the salesmen with the right information.


Picture: L-R Dustin Williams, Jesse Morland, and Luke Terry
Learn about our skid-steer attachments.