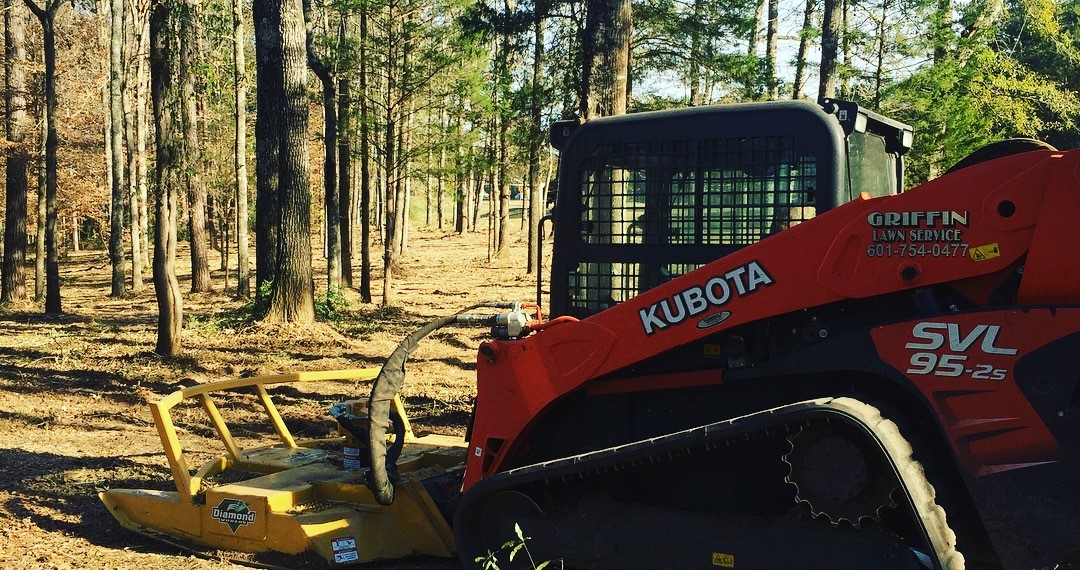 Diamond Mowers customer, Josh Griffin, Owner of Griffin Lawn Service in Silver Creek, MS wrote us to share his experience with his skid-steer attachments for vegetation management.
My name is Josh Griffin, and I'm the Owner of Griffin Lawn Service in Silver Creek, MS.

I discovered Diamond Mowers at Farmbelt Equipment in Brookhaven, MS. I attended a Diamond Demo Day event, which helped me finalize my purchasing decision. The dedication from Diamond to answer questions and to show me how to operate their product was awesome!

We ran into problems with other manufacturers attachments not being built for the work we do: overgrown cut overs, privet, and hard-to-reach bush hogging. We service industrial clients with wet terrain and steep grades. Both the rotary mower and forestry disc mulcher eliminated our problems.


"THE GREATEST BENEFIT OF DOING BUSINESS WITH DIAMOND IS SIMPLE: THEY CARE."

The greatest benefit of doing business with Diamond is simple: they care. They own up to their product - good or bad. In a competitive market, they have your back.

If someone asked me why I choose Diamond - I would say "Why not?" The proof is in the product. They were willing to get me in the cab, demo their product, and teach me how to run it. Why not choose Diamond?