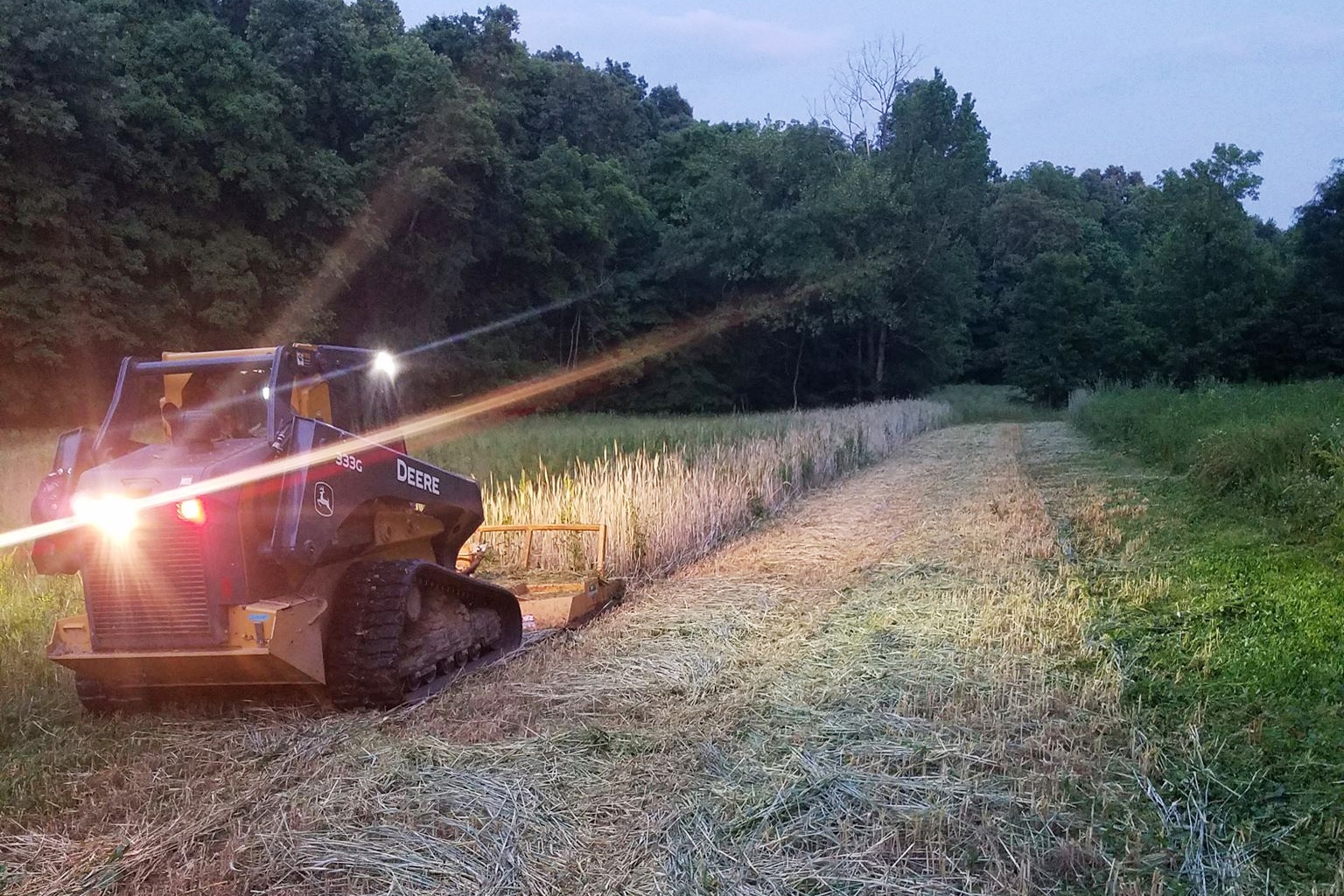 Diamond Mowers' customer, Wesley Nicholson, Owner/Operator of LawnStar in Pleasant View, TN wrote us to share his experience with his Skid-Steer Rotary Mower for commercial mowing and vegetation management.
My name is Wesley Nicholson and I'm from Pleasant View TN. The name of my company is LawnStar, which I'm the Owner/Operator.

My experience with the Diamond Skid-Steer Rotary Mower has been nothing but awesome! The mower will cut and the quality of the cut surpassed my expectations by far. I'm using the mower to reclaim overgrown property and maintain property. It has made work so much easier because now we don't have to cut brush and small trees by hands and haul them away.

The rotary mower will do jobs for me now that my tractor and tow behind bush hog will not cut. That gives me a wider range of services and more income.

Diamond's customer service has been great. I ordered a blade and bolt kit on the website and my parts were shipped very quickly.

My favorite things about Diamond are the serviceability of the equipment, cut quality, the price and availability of parts, and that their attachments are made in America..

Wesley Nicholson
Learn more about our skid-steer attachments.