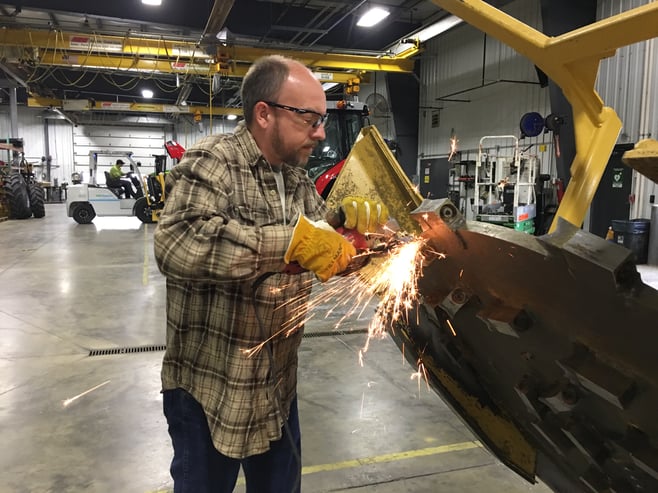 Ever hear the phrase, "time is money"? This statement is definitely true when you own your own business. Just as every business move should have a purpose, every move in the field should have a purpose as well!
1) Plan Your Attack
Survey your job site to identify potential terrain and vegetation problem areas.
Planning will help you avoid working yourself into a creek or a fence line, or going the wrong way up a hill.
Like playing chess or billiards, always be thinking two steps ahead. Position yourself not only for a single cut, but for the next.
2) Make Every Movement Count
Re-process larger chunks of mulch on your way to the next tree.
Shave off the nearby branches while lifting up for a vertical grind.
Allow the disc to recover speed while positioning for the next cut.
3) Maintain Your Equipment
Sharpen, rotate, and/or replace forestry teeth daily, or as needed.
Sharp teeth cut more efficiently, resulting in quicker work, less fuel used, and more money in your pocket.
Replace rotary mower brush blades in full sets with new hardware when they are worn to half of the original width.
Do a quick look over of equipment and parts whenever you stop for any form of break.
Make sure everything is still tight, there are no leaks, filters are clear, and the machine is running at the proper temperature. Catch potential problems early!
A few easy steps, and a small amount of planning, will greatly increase your productivity. For information about maintenance of your Diamond Mowers attachment visit Tech Tips.