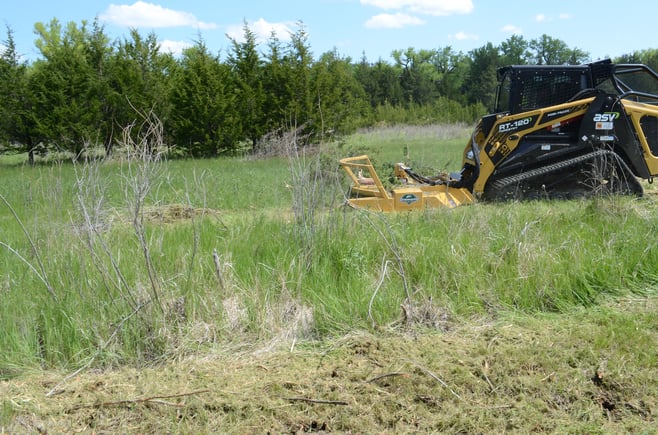 When something breaks, you want it fixed - fast.
At Diamond, we pride ourselves on our prompt and knowledgeable customer service, but even we get stumped in certain situations. To help prevent information-seeking phone calls, here are the top five ways to make your interaction with customer service better in order to get you up and running quickly.
Submit Your Warranty Information
Send us your registration card before you put your mower into service in order to expedite any future questions or calls. Don't have your card, go online to complete your information: https://diamondmowers.com/support/service-warranty/
Have Your Serial Number Ready
You may not know the model and year of your Diamond mower, but just having your equipment's serial number ready will allow us to pull up all of those details quickly. This will be a 4 or 5 digit number.
Explain The Situation
The more information you provide on the issue, the better we can diagnose the problem and provide you with the parts and/or service instructions needed to make your repair.
Include information such as:
Type of material – grass, brush, trees…etc.

Height of the material

Speed of the machine at the time of the failure

Number of hours on the Diamond head

Make and model of the machine the product is running on
Provide Photos
Photos often give us a visual to better understand the problem. Take close ups of the issue as well as snapshots from a distance to help us better see any issues.
Identify Parts Needed
If you know what parts you need and/or the part number, let us know! This too will help us expedite the replacement part process in order to get you up and running.
For questions, contact Diamond's Customer Service Team at 888.960.0364