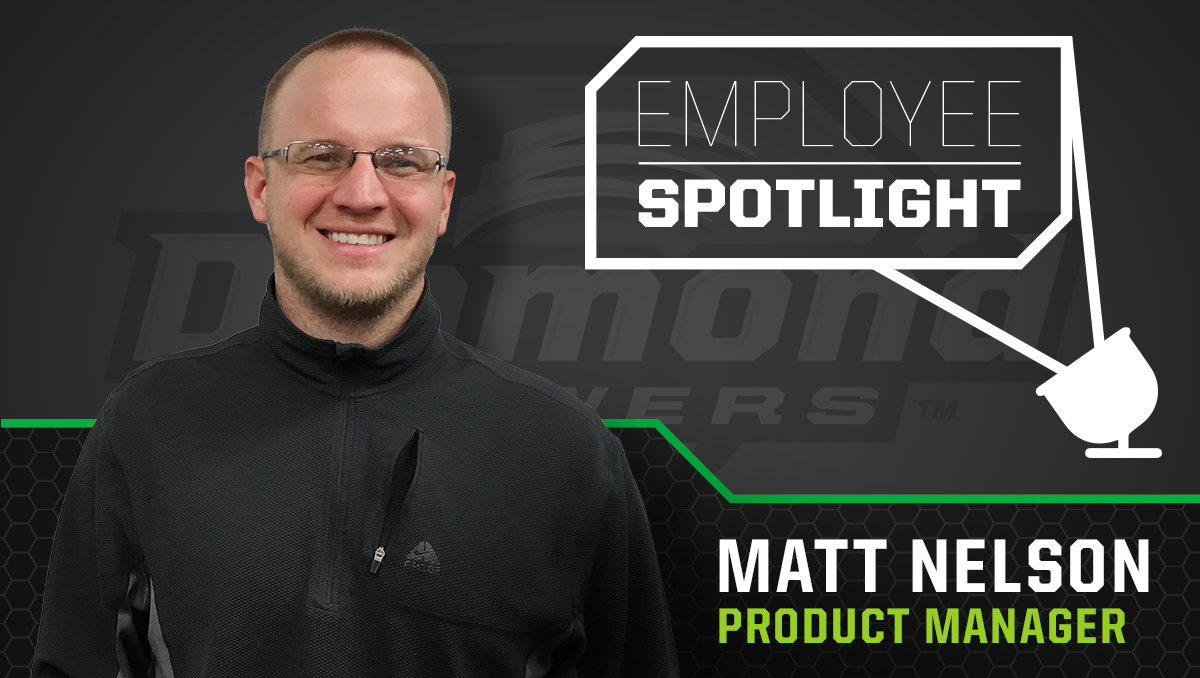 Diamond appreciates and values the people who contribute to our development, like Matt Nelson, Product Manager at Diamond Mowers.
How has your background affected your position at Diamond?
I've had a diverse background. I grew up pulling wrenches at the John Deere dealership my father owned. With an aptitude for science and math, I gravitated toward engineering and was fortunate to get a college internship at Gehl in Madison, SD.
My position at Gehl was in the test shop where I built prototypes and then broke them. After graduation, Gehl hired me on as a Test Engineer. I was later promoted to Test Supervisor where I oversaw the prototype department.
Diamond Mowers hired me to run their Engineering team. My background has given me insight of the dealers' perspective, as I have lived it, as well as the vantage point of a larger manufacturing company. These experiences have helped me have a clearer view of Diamond and our expansion.
What is your role at Diamond and how has it changed?
Six years ago, I was hired as the Director of Engineering. From there I transitioned to an Application Engineer. Three years later, I moved into my current role as
Product Manager.
As Product Manager, I run the Application Engineering group and oversee our product lines and their development. I truly enjoy my time at Diamond and am excited to see our growth as we continue to improve and gain market recognition. I'm also excited to watch our international business grow and expand with our dealers in Australia, Brazil, and Chile.
What is something your co-workers don't know about you?
I'm a yogi, or trying to be. My downward dog is more of a camel, but my wife owns a yoga studio, so there is hope for me. Something else my co-workers may not know is that I play the trumpet
and sing.
Favorite 90's jam?
Shoop! By Salt-N-Pepa
Who inspires you?
My beautiful wife, Megan. She is a very passionate, driven and a wonderful mother. While pregnant with our second child and caring for our toddler, Megan successfully opened a yoga studio in our home town. Megan has cultivated a zero-competition workspace where she employs six instructors. Together they share a beautiful vision and purpose that flows through the studio.
Want to be the best? Join the best!