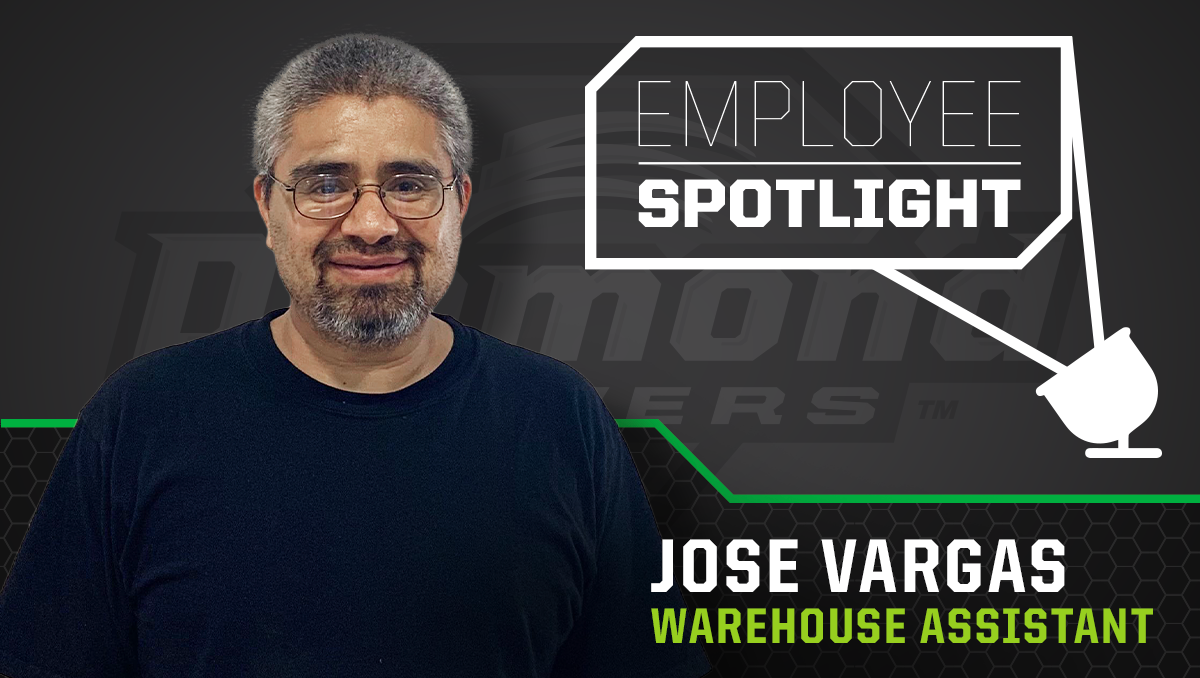 Jose Vargas, Warehouse Assistant, is driven by taking pride in his work for Diamond Mowers.
Jose's path to Diamond started 11 years ago when he moved from Durango, Mexico to the United States. After living in Pennsylvania for five years, Jose and his wife decided to relocate to South Dakota. "We heard the people are really nice here, and it's true."
Upon moving to South Dakota, Jose started working at Diamond in Assembly. Jose assembled the Skid-Steer Rotary Mower and Forestry Disc Mulcher for five years before transitioning into his new role as Welding Warehouse Assistant. In this role, Jose pulls all necessary parts to assemble skid-steer attachments and transports the parts over to Welding.
Jose is thankful for his time at Diamond. He appreciates the friendly atmosphere and everyone's willingness to help each other. Additionally, he enjoys the climate controlled environment. "The air conditioning and heating in the factory is really nice. You don't have to worry about getting hot or cold at work."
When asked who inspires him, Jose replied, his father. Growing up in Mexico, Jose's family had a small farm of corn and beans. They didn't have a tractor, but instead used horses and mules to work the land. Jose's father taught him the valuable lessons of hard work and taking pride in it. It is with pride you will see Jose working with a smile on his face.
Want to be the best? Join the best!