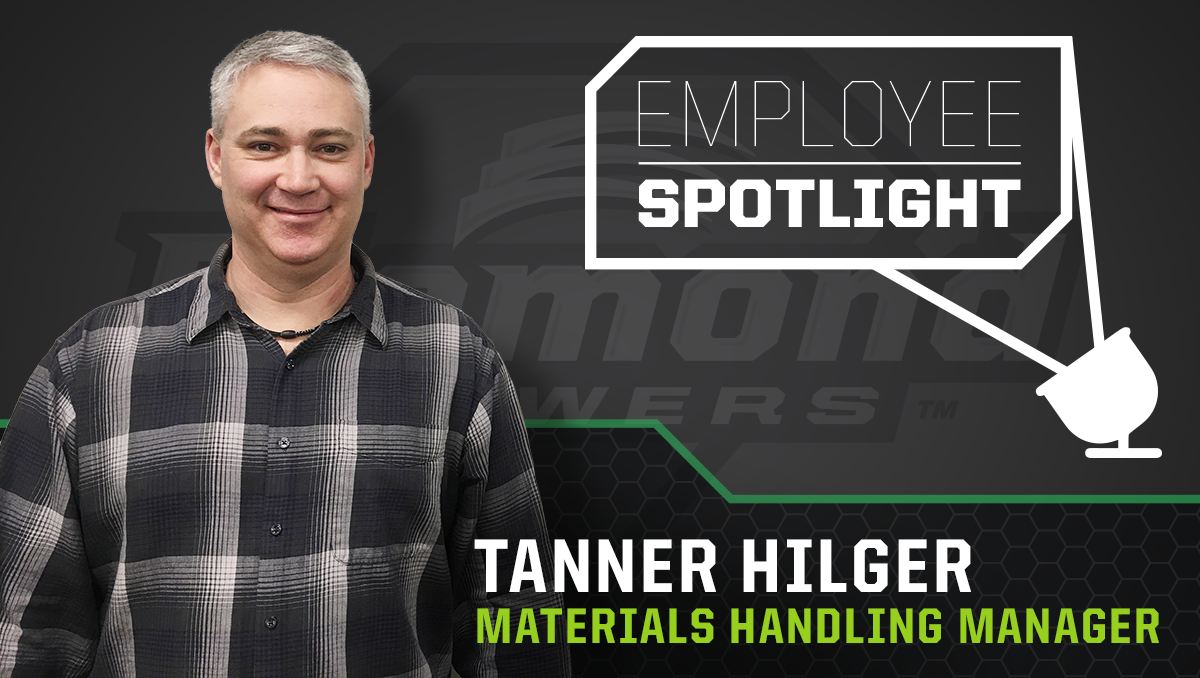 Meet Tanner Hilger, Materials Manager at Diamond Mowers. Diamond appreciates and values the people who contribute to our positive culture.
How long have you been with Diamond Mowers and what is your role? Has your role changed over the years?
I've worked at Diamond Mowers for a little over 6 years now. When I started with Diamond I was loading and unloading trucks, then I moved to picking and packing parts. As Diamond's volume grew, I moved into my current role at Materials Manager which means I get to work with a great group of people who coordinate the handling of parts. This new roll has provided me with new challenges to update our processes here at Diamond and how we take care of our customers.
What do you like most about working at Diamond?
I enjoy the constant challenge of finding new ways to keep up with our growth. Changing a process and then getting to see the results is a lot of fun for me.
What is your favorite Diamond product?
Without a doubt, the Diamond Forestry Mulcher. They are the most aggressive. It's crazy what they can do.
What do you like to do in your spare time?
I enjoy taking my wife out on dates. I also enjoy taking my family to the lake where we have an ongoing debate of which is better, four-wheeling or horseback riding.
What is something your co-workers don't know about you?
In college, I owned and operated a canoe and tubing business. I even had a Hollywood actor as a passenger on one of my 44-person excursions.
Want to be the best? Join the best!