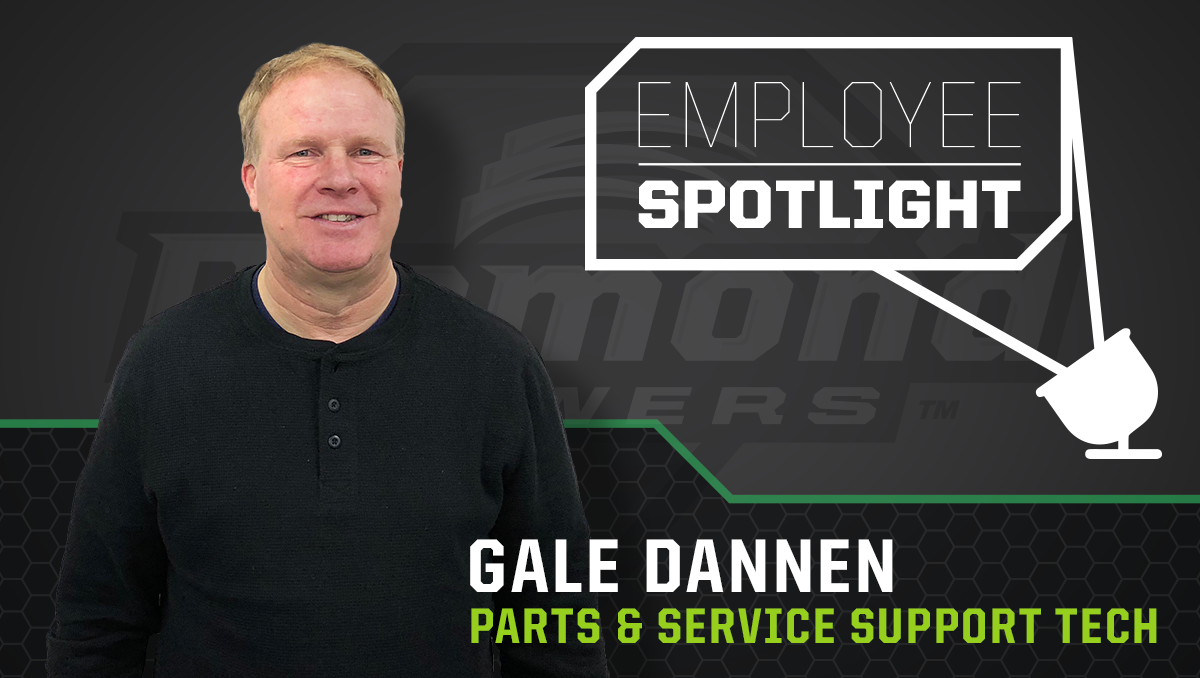 Diamond appreciates and values the people who contribute to our positive culture. Meet Gale Dannen, Parts & Service Support Tech at Diamond Mowers.
How long have you worked for Diamond?

I have worked for Owner, Bill Doyle, for 25 years and have been with Diamond since the company officially began 17 years ago.
What is your role and how has it changed over the years?
I began working on the shop floor and mounting equipment. I transitioned to Shop Manager, and then became part of customer service. In the customer service department, my focus is mainly Parts and Technical Support.
How would you describe Diamond's customer service?
I would describe Diamond's customer service as high quality and efficient. We work to take care of our customer's needs as soon as we can and in the most efficient manner.
How has Diamond's customer service changed since you began?
Customer service has evolved since I joined Diamond, in the sense of data tracking. We now keep robust data on our customer service calls. It is a way we can continue to best serve the customer and find solutions. That being said, our service to the customer remains the same – respond quickly and effectively. We want to make sure our customers are satisfied with the product and ensure they find solutions to issues they may be experiencing.
What role has Diamond's customer service played in the company's overall success?
Diamond's customer service has played a large part in the company's success. We make it a part of everything we do here at Diamond. We want to be sure our customers and dealers are successful, and we work to respond to their needs in the best ways we can.
Want to be the best? Join the best!